It's always a relief to finally unveil our annual 2 Cents column. It allows us to squeeze out every last inch of both love and bile and subsequently put the year to bed. Alas, due to that insidious thing known as "awards season," the previous year isn't quite over in the eyes of many movie lovers, real and supposed. For us, though, this is the end, my friend. So, once you've enjoyed our top 10, scroll down and see what else we have to offer.
Best Televisual Storytelling (Part One): The Underground Railroad
One might have been understandably skeptical, if not horrified, about the prospect of an Amazon-produced miniseries adaptation of Colson Whitehead's harrowing 2016 novel. The risks were monumental. The book's magical realist central conceit (the literalizing of the underground escape network for enslaved people of the South as an actual railroad) could seem clumsy or forced when visualized; conversely, an overreliance on stark realism could devolve the entire project into a medicinal "social issue" series. Focusing on brutality against Black bodies onscreen could make it another in a long line of recent shows and movies exploiting racial violence and degradation; yet avoiding that violence could also make it seem unwilling to engage with the reality it means to depict. And then there's the general sense of the necessity or efficacy of padding the story out to a ten-episode arc.
However, as with Barry Jenkins's previous films, The Underground Railroad is a miracle, and it somehow avoided all the possible pitfalls of adaptation, pushing, arduously, beautifully, terrifyingly into a realm of almost mystical revelation. This is a wholesale reimagining of the story of Cora (Thuso Mbedu) as hellish stations of the cross, using a very weird, very scary, and very sick old America as its backdrop. Jenkins doesn't employ the miniseries format to create the expected narrative beats or to retrofit Whitehead's story into preconceived, meted-out cliffhanger modules: time moves differently here—sometimes it's pulled agonizingly like taffy, at other times it's elided or condensed, but it always feels like time is being carved out of the narrative rather than forced upon it. Each episode is of a different feel and format (you can see their shapes in your head if you close your eyes), but somehow always coherent. That consistency is in the way James Laxton's camera moves through claustrophobic interior or exterior spaces, sinuous and sinister; it's in the way Nicholas Britell's music lulls you into tedium or startles you into alertness. It's in the way the actors are composed in the frame, at once controlling our gaze and trying to escape the camera. Many rightly lauded the nerve-shredding third episode, North Carolina (a perfect interpretation of the book's most notorious chapter and one of the year's great works of horror filmmaking), but what about the fact that the subsequent fourth through seventh episodes consistently did the unexpected, forgoing the story's expected narrative cause-and-effect for complete visual and aural immersion, making the viewer experience a kind of emotional stasis? You don't emerge from Jenkins's The Underground Railroad feeling satisfied, elevated, or redeemed: it's an unrelenting, savage, yet always humane descent into white-made chaos. —Michael Koresky
The Old (and Old) Craftsmen Trophy
It was another great year for death, and contemplating the inexorable, ever-quickening drive thereto. Likewise proceeding apace were lamentations for the demise of cinema or at least cinemagoing, perennial keening which gains a truer ring as the state of the industry advances. As caped heroes continue their ongoing infestation of the 'plexes, and same-y audiovisual content gluts home screens, any sign of "classical style" in new product is clung to like a life preserver, and so it was for many with the latest films from Clint Eastwood and M. Night Shyamalan (who, at 51, might chafe at being identified as a 91-year-old's coeval, but whose formalist style has always evinced an old soul). Granted, the steady slackening of Eastwood's one-take standards is apparent more than ever throughout the preposterous, endearingly lazy, and often beautiful Cry Macho, while Old (if overly reliant on gory shock-scares) is the meticulously tuned feat of a craftsman working at full strength, but both are the work of auteurs with distinct personalities working in recognizable modes, and therefore refreshing.
Old, about a beach that makes people old, prods and mocks universal anxieties about losing youth and looks; being deserted by the world while marching towards the grave and seeing your loved ones age/die too; and, Our Town–like, being unable to halt the cruel procession. Its inevitable "twist" (really just a plot progression or explanation) rather satisfyingly indicts scientific overreach by invoking the trolley problem, but Old is more than just a sand bucket of fun ideas thanks to Shyamalan's incrementalistic storytelling; sober, sure-footed imagery and sound design; and his impish sense of humor—for example, casting himself as an omniscient overseer and naming his rapper character Mid-Size Sedan. While Old taps into the heart-racing, middle-of-the-night sort of death terrors, the sunset-strewn Cry Macho touches the topic only casually and obliquely, just via the sight of the elderly Eastwood, now half the size of his old self and his voice a halting whisper. The plot of the movie (a border-crossing rescue mission with more than one scene of an attractive younger woman lusting after the nonagenarian) is secondary to the strange pleasure of watching Eastwood amble about, caress a rooster, play cowboy, and intimidate toughs as if he were a lad of 50. His easygoing presence, and the defiant act of making this lark at his age, provides a becalming alternative to Old's terrified perspective on The End. —Justin Stewart
Worst Therapy Session: Cate Blanchett in Nightmare Alley
In my one trip to the multiplex between the ravages of an untenable academic semester and Omicron's march of doom, I went with a friend to see Nightmare Alley, a film I was pretty sure would be bad but which promised to hit a sweet spot for me in mass-market aesthetics: blue-chip actors, expensive period design. Plus, I was genuinely curious to see how del Toro would deal with an essential element of Edmund Goulding's 1947 film, the climactic reliance on a general apprehension of the insidious menace of psychoanalysis. How would Lilith Ritter, the luxury-loving, sexually forward, Jewish-coded "psychologist" who turns out to be a greater con artist than the carnies, possibly play in 2021, now that therapy is as banal as grocery shopping? Would they find a way to make psychoanalysis creepy again? Yeah, no. Instead, we got Cate Blanchett, looking hella goyish, doing a discount Cate Blanchett in an exquisite office with all the menace of a Vanity Fair photo spread. I'm actually a fan of Blanchett-does-Blanchett in general––I think her performance in Blue Jasmine is a small masterpiece of self-reference––but this was not a good showing: she scowls, she purrs, she slinks, but there's no predatory gleam in her eye, no unhinged megalomania. Of the film's many disappointments, the profound lack of menace was a debilitating one for the actors, particularly Bradley Cooper, who comes off about as sinister as mesclun greens. In Goulding's film, Stanton is a serious sociopath, a supercute narcissist with a big smile and no ethics. It was perhaps too much to expect that sweet Bradley would tamp down the damaged-guy vulnerability shtick, but I had hopes for shrewd Blanchett. But it was 2021: hopes were dashed. —Shonni Enelow
Liveliest Acting Discourse
In 2021, conversations about method acting were back in full force. Lady Gaga's comments on method-adjacent approaches to embodying Patrizia Reggiani in House of Gucci have been thoroughly memed. But Gaga has always designed immersive performances (especially in her pop persona) to subvert public perception by welcoming absurdity. The still in-progress Gucci press tour is no exception, suggesting a winking self-awareness regarding the layers of commentary that circle her immersive interpretation of Patrizia Reggiani. A similar gift that keeps giving—or at least feeding online discourse—is Michael Schulman's incredibly revealing New Yorker profile of Jeremy Strong. Not only is the piece a testament to the importance of actor profiles as an extra-diegetic resource for film (or television) criticism; the reactions to it have been equally fascinating. While the (often cringy) celebrity defenses of Strong seem to misunderstand the role of cultural journalism; they also spotlight major shifts in the expectations placed on arts writers and critics. And while every line in the Strong profile is absolute gold, comedic digressions about the actor's perceived eccentricities have evolved into a more dynamic back-and-forth about the social, ethical, and professional dimensions of method acting; about art and its associated labor(s). —Katherine Connell
Most Unexpected Direction: Rebecca Hall, Passing
These days, a directorial debut from a notable actor will generally feature a few certainties: disorientingly bland close-ups; an utter negligence towards the management of visual space; a sense that questions of tone and pacing were abandoned throughout the filmmaking process in favor of just letting actors ACT. (The irony that these performances are often rendered murky and inaudible via made-for-TVs mixing is lost on all.) If we're (un)lucky enough, there'll be an artfully-just-askew frame dropped here and there to communicate style and taste, but thankfully we'll never have to worry about being jogged from our couch-bound lassitude since every image is bathed in glorious, soupy streaming-service greens. What a surprise, then, that Rebecca Hall's Passing was filmed in black-and-white; yes, perhaps an obvious choice given its source text, but here rendered as actual deep blacks and bright whites, as opposed to the more common symphony of indeterminate murky grays (see: C'mon C'mon). Hall's notable work with DP Edu Grau extends beyond the film's limited color palette to its series of carefully controlled frames, which reveal a director thinking about using the camera to communicate ideas (gasp!) about her characters, their perspectives, history, and race. There are limitations here (some well documented in these pages by Nicholas Russell), but what a surprise to see in 2021 a streamer-bound Sundance sensation that called back, at least aesthetically, to another Park City sensation from 20 years ago: Tom Kalin's Swoon. —Jeff Reichert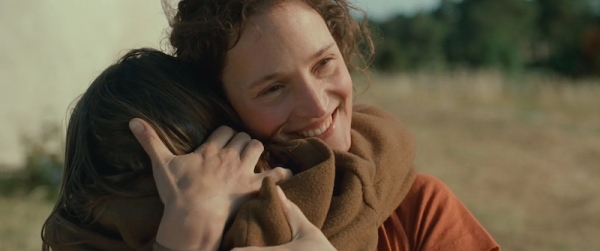 Most Underrated Performance (Highbrow): Vicky Krieps, Bergman Island
This year gifted us with two extraordinary portraits of the artist as a younger woman, emerging from the shadow of a man. If Joanna Hogg and her avatar Honor Swinton Byrne received justified accolades for their collaboration, Mia Hansen-Løve and Vicky Krieps went largely unnoticed for their quietly moving Bergman Island. Krieps already performed something of a miracle holding her own opposite Daniel Day-Lewis and Lesley Manville in Phantom Thread. Here she's paired with Tim Roth, playing an internationally regarded filmmaker whose fame threatens to smother the creativity of Krieps's more insecure screenwriter-director. Alternately tentative and elusive in the movie's first half, Krieps manages something altogether astonishing in its second: relegated to narrating Bergman Island's film-within-a-film, she becomes its anchor and emotional center, her searching voice serving not to explicate meaning but to deepen it. —Chris Wisniewski
Most Underrated Performance (Middlebrow): Marlee Matlin, CODA
Sian Heder's treacly bear hug of a movie overachieves, thanks entirely to its winning and likeable cast, led by Emilia Jones as Ruby and featuring a widely feted Troy Kotsur playing a salt-of-the-earth deaf fisherman father whose love for his daughter (Jones) helps fuel the fortitude she musters in pursuing her dreams. But it's Oscar winner Marlee Matlin who does the heavy lifting here as she's asked to thread the needle of being both sympathetic and the primary obstacle to Ruby's self-actualization. The keys to this delicately calibrated performance are Matlin's warmth and her capacity to elicit empathy with the subtlest of expressions. Her Jackie navigates a world of hearing individuals with trepidation and finds refuge in her loving family; Ruby serves as a bridge, which makes this negotiation manageable and a structuring assumption of her daily life. Jackie's never the villain of the piece, even though Ruby's success depends on her character stepping out of the way: Matlin's depiction of a middle-aged woman finding the strength—out of maternal love—to grow is a welcome reminder of her considerable gifts. —CW
Best Debut: Eyimofe (This Is My Desire)
Arie and Chuko Esiri's gripping bifurcated narrative manages to avoid every cinematic cliché about immigrant life. It's right there in the title: it's about yearning, aspiration, the need to triumph and transgress over the limitations of both environment and self. The Nigerian brother filmmakers created a film so subtle, observational, and couched in the mundane dramatics of their characters' everyday lives that it's unsurprising that the film didn't "break out." Not to worry, audiences will come, gradually and surely. Eyimofe portrays the incremental, consistently thwarted attempts of two characters to leave Lagos for only presumably greener pastures in Europe: first, engineer Mofe (the mesmerizing Jude Akuwudike), stricken with a pileup of personal tragedies and paperwork hell obstructing his journey to Spain; and then hairdresser Rosa (Temi Ami-Willams), navigating advances, both professional and sexual, that could lead to her wanted relocation to Italy. In these twinned but highly individuated stories, the Esiris portray hardship but rarely despair, and their approach to storytelling is so clear, precise, and disinterested in whimsical neorealist flourishes that it feels like the best kind of revelation: one that was never meant to reveal anything more than the feeling, the effort of being human. —MK
Most Portentous: The Lost Daughter
Olivia Colman is an actress in control of her instrument, as they say, but I didn't much care for the notes she's asked (and able) to play in The Lost Daughter—the grim, Sphinx-ish reticence of a character nursing a secret pain whose source will be revealed in time, dear viewer. It's that kind of movie: holidaying in Greece, academic Leda (Olivia Colman) scowls significantly at the yummy mummy (Dakota Johnson) lounging seaside with her nouveau riche relatives and casually neglecting her young daughter, judgment and envy mixed with self-loathing. What's her problem, anyway? Leda's vacation is also a trip down memory lane, and the very literary conceit of The Lost Daughter (adapted by writer-director Maggie Gyllenhaal from a novel by the very literary Elena Ferrante) is that our protagonist harbors crippling guilt over her own maternal failures, real and perceived, which get parceled out in flashbacks featuring Jessie Buckley as Colman's younger self—a translator juggling contradictory impulses like chainsaws. It's storytelling in shards, and while the pieces fit together—and Buckley's emotionally translucent acting contextualizes Colman's granitic mannerism—they don't cut very deep, partly because the underlying psychology feels so pat and partly because the surface jaggedness is overdone. It's all so directed—the laboriously naturalistic tone; the cramped framing; the slightly surreal soundscape; the dishonest sense of dread embedded in a framing device that gestures toward matters of life and death. What's annoying about this movie is also what's notable about it, and also, on some level, what works and makes it a prestige-season contender: the way that every element—from the actors to the camerawork to a host of symbolic props, first and foremost a waterlogged doll suggesting some drowned childhood innocence—keeps pointing to something. It's a pileup of signifiers begging to be read, but it doesn't necessarily say much via its vocabulary of stylish obfuscation. The best puzzle box movies are the ones that throw away the key, and while Gyllenhaal has cited Antonioni's L'Avventura in interviews, the intricate yet ultimately frictionless way she unlocks her own movie's mysteries suggests an unfortunately lopsided ratio of inspiration to insight. —Adam Nayman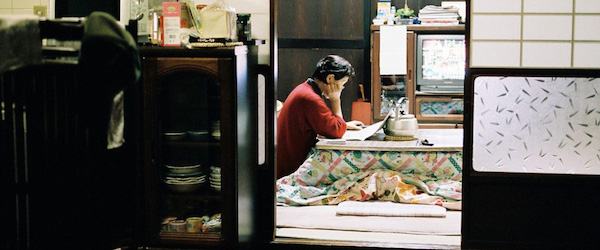 Most Pointed Use of Continuity Editing: The Works and Days (of Tayoko Shiojiri in the Shiotani Basin)
C.W. Winter and Anders Edström deploy numerous devices and formal gambits within The Works and Days (of Tayoko Shiojiri in the Shiotani Basin). Of these, the most unexpected comes from the most seemingly conventional of places: continuity editing, so rare to see in a film—indeed, one within a festival/art-house lineage—that prefers to render individual human-centered sequences in single shots. At around the two-hour mark, over the span of about 80 seconds, Tayoko walks through her house and passes through seven rooms, each covered in its own shot. The effect is uncanny, not only because the camera position changes so much—the third shot is even from outside the house—but also because, with each successive setup, it becomes clear that this cannot be a continuous movement, actively disregarding any idea of documentary that the viewer might be tempted to believe. By utilizing this time-honored technique in this context and to such artificial ends, Winter and Edström reinforce their film's constant search for another means of expression, a more striking way to depict the quotidian. —Ryan Swen
Most Gloriously Boring: The Beatles: Get Back
If only it was another eight hours. You may not fully appreciate it until it's over, but it takes that long to get the proper feel, taste (vintage Coke, warm champagne), and smell (cigarette smoke) for the locations (London's Twickenham and Apple studios mostly), and to actually experience (rather than just observe) the monotony, irritation, bursts of joint inspiration, bullshitting and freeform comic riffing that go into collaborative artistic creation, whether it be amateur regional theater or the recording of a legendary album by rock's greatest band. The film's length also helps define the various relationships; while a sudden walkout by George Harrison displays obvious frustration at his marginalization at the hands of Lennon and McCartney, more subtle is the buildup of looks and micro facial expressions over time that tell a fuller story—George's deferent, admiring glances at both John and Paul; Yoko's loving sidelong gazing at John and just barely registerable eye rolls at some of Paul's tackier riffs; Ringo and Billy Preston's audience-surrogate glee in being present; John's visible amazement at Preston's easy mastery; the wannabe-wunderkind pompousness of Michael Lindsay-Hogg, director of the original Let it Be movie. As humanist character study alone, The Beatles: Get Back touches greatness, on top of the fact that it's a treasure chest for fans. Much was made of director Peter Jackson's obsessive, smoothed-over CGI cleanup job, but if his goal was to remove the distancing effect that old-looking film inescapably produces and make it seem like The Beatles and you are in the same room, for my money he succeeded, and I adore imperfect celluloid and golf ball-sized film grain. Maybe I'm just cavalier and un-precious about issues of visual integrity, but it was Jackson's choice to make, and it took a filmmaker of his clout to get this glorious eight hours of guys dicking around in a studio released, so some gratefulness seems due. —JS
But What About… Martha Plimpton in Mass
Just how long are we going to continue taking Martha Plimpton's greatness for granted? The veteran performer's mesmerizing and extremely moving work as an emotionally wounded mother in Fran Kranz's Mass, in which two sets of parents deal with the fallout of a school shooting that ended their sons' lives years prior, was one of the acting triumphs of 2021, evidence of the staggering craft that Plimpton has honed not in Oscar bait or auteurist opuses, but on sitcoms, serials, and New York stages. Each cut to Plimpton's subtly expressive face tells a short story about living with loss and the rigor required to move past resentment—to bite the tongue that might otherwise let out a malicious remark and instead give those in front of her the benefit of the doubt. Plimpton maps out an internal arc for her character through quicksilver gazes, unfinished sentences, and deliberate withholding, while providing her costars with the thrillingly attentive responses they need to heighten and deepen their own performances. The precision with which the actress listens, engages and disengages, articulates and rearticulates herself is astounding, forming an indelible portrait of a woman deciding whether mercilessness is what she owes her son or whether she can emerge from the pall of grief intact. Plimpton's performance reiterates just how multilayered reactive acting can be when practiced by an actress who has fully earned the right to be called a master. —Matthew Eng
Most Expected Double-Header: In Front of Your Face & Introduction
Least Expected Double-Header: Malignant
**********
Special Section:
2021 Music Doc Madness
By Chloe Lizotte
This is absolutely not a painstaking account of every music documentary released this year. Instead, let's get specific about a handful of shocking artistic decisions.
Get Back: The Calendar Graphic
I don't want to talk about Smooth Ringo. I want to talk about Peter Jackson's inexplicable choice to conclude each day of Get Back by Ken Burns–ing out of an immersive, never-before-seen, literal Beatles rehearsal into an OfficeMax calendar graphic. At first, it's practical: the Fab Four have a self-imposed deadline to meet, and the visual is a good way to get our bearings in January of 1969. But do we really have to watch a corny whiteboard-marker "X" slash each day away? What began as a mild annoyance evolved into a betrayal of trust when that dreaded grid swallowed up—nay, inhaled like a vacuum—the first full-band performance of "Let It Be." As George's solo faded out right as it was getting started, I wondered: What else did Jackson snip out of the edit? Maybe they stopped playing midway through and Jackson wanted to preserve the illusion of an unbroken jam session. Still, consider the calendar. How can you trust that kind of judgment?
McCartney 3,2,1: The "Demented Chord"
Jackson is a vérité visionary compared to whatever is going on in the Hulu miniseries McCartney 3,2,1, directed by Zachary Heinzerling. We were clearly in for something special when Paul McCartney announced to jovial interlocutor Rick Rubin that he had no idea what a diminished chord is called. "It's the demented chord," McCartney quipped. Rubin laughed good-naturedly from his spot cross-legged on the carpet; vibes, man! You absolutely know what that chord is called, I whispered. I concede that the appeal of the series is the laid-back nature of their chat—I'll keep my quibbles with Rubin's hands-off interview style to myself. But why in the world is the cinematography lifted from Enter the Void? The camera careens in nauseating circles around the two of them; at points, it spies on them at a sniper angle from a balcony. Plus, the series is inexplicably shot in black-and-white, one of the most annoying recent stylistic trends to enhance the artistic "value" of talking-heads docs. (Edgar Wright, wait your turn.)
Count Me In: Who Are You?
Among the worst documentaries of all time, Count Me In announces itself as background viewing because it glosses each interview subject every time they appear onscreen. Netflix—I hesitate to call this film "directed," but if you insist, it was directed by Mark Lo—knows you're looking at your phone. You're not really hoping to learn anything about the deeply whitewashed "history" of rock drumming. So maybe it's refreshing that Count Me In doesn't even pretend to be a movie. This piece of content unfolds as though the rushes have been haphazardly dropped into an iMovie timeline: a few interviewees honestly try to argue that drum machines took the "humanity" out of percussion, and we are treated to Stephen Perkins from Jane's Addiction very effortfully covering The Who. He tells us that Keith Moon was a legend because he brought "personality" to everything he played. Speaking of Moon, it's too bad you can't chuck a streaming platform out of a hotel window.
The Sparks Brothers: Edgar on Edgar
Although the most eccentric of us Yanks embraced Sparks, the art-pop duo consisting of L.A. brothers Ron and Russell Mael, their stylized sensibility always resonated better in Europe. To remedy their patchy visibility, Edgar Wright turns The Sparks Brothers into a chronological play-by-play. He captures their exciting early years pretty well: their first two albums produced by Todd Rundgren and the Electric Prunes' James Lowe! Their mid-'70s reinvention in England, sounding like a baroque Roxy Music fronted by Kate Bush! Their unrealized film with Jacques Tati that might have been the best movie of all time!
When the '80s ring in Sparks' wack-wack-wacky new wave period, Wright is undone by a debilitating case of Fanboy Brain. It's tempting to speak in the High Fidelity-esque first-person about your faves, but if my student radio DJ experience taught me anything, it's that you assume a different responsibility when introducing newcomers to a band you love. Enthusiasm is great, but you're mainly a witty purveyor of friendly context, as in information. I thought about this while held captive by "verified celebs" like Mike Myers, shaking his head in astonishment to highlight the genius of Ron's lyrics, or Jason Schwartzman, who shared a pointless story about hearing Sparks' worst synthpop in Rad (counterpoint: I am grateful he brought this stunning sequence into my life). After dozens of these weirdos, Wright cuts to a few tantalizing moments of the brothers recording in Russell's L.A. bungalow, then swiftly moves on. You're sitting on this goldmine and you're wasting time on epic-bacon interviews with YOURSELF, captioned "Edgar Wright: Fanboy"?
*********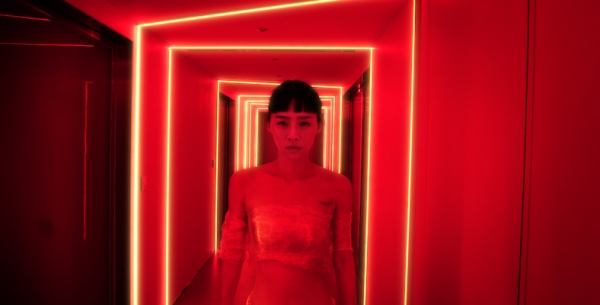 Most Unexpected New Direction: Midi Z, Nina Wu
Over his first handful of features and documentaries, Myanmar-born, Taiwan-based filmmaker Midi-Z has carved out a small niche for himself as an heir apparent to Hou Hsiao-hsien, especially the films Hou made up to and before A City of Sadness. Such Midi films as Return to Burma, Ice Poison, and The Road to Mandalay feature long, still takes capturing lives lived in precarious margins populated by skillfully chosen nonactors performing narratives that often climax in late-film explosions of latent violence and criminality. This is not surprising as Midi learned from the source—he was a student of Hou's in Taipei—and the sign of the master is all over this collection of strong, if not exactly sui generis early films. Midi could have easily continued in this vein and made a notable career as another regional Asian avatar of slower cinema. But where's the fun in that? His newest, Nina Wu is a twisty, perverse, meta-thriller in which we watch as an aspiring ingenue (a startling Wu Ke-xi) unravels as she prepares to perform an explicit sex scene for a new role. Midi's reliance on long takes remains, but where before perspective and chronology were plainspoken and straightforward, here we find a pleasing porousness between the real and imagined, past and present. Midi seems to be working under the sign of a pomo techno-thriller like demonlover, and, shockingly, this new direction fits him like a glove. —JR
MVP, Again: Richard Ayoade in The Souvenir Part II
People like to describe Richard Ayoade's performance in the Souvenir films as scene-stealing, and while it is certainly so in the first part, where he shatters Julie's (self-)delusions about her heroin-addicted partner with razor-sharp nonchalance, the term feels too paltry for what the actor achieves in the sequel. In The Souvenir Part II, where he plays a supercilious young auteur, Ayoade is nothing short of axis-shifting. I've seen critics try to figure out who he represents in Hogg's semi-autobiographical universe, or what it means that he's an arrogant Black director opposite Julie's bumbling white wannabe. But these attempts at locating a referent for Patrick seem to me to miss the point. If there's one thing that Ayoade, exuding the self-possession of a cult leader, makes clear, Patrick is not of this world. How could someone this interesting yet this bored be? For me, the rupture that arrives at the end of The Souvenir Part II, pulling apart the hermetic walls of the film to reveal its constructed insularity, already occurs much earlier when Patrick, after a shoot of his resplendent black-and-white musical, is interviewed outside his studio by a reporter. When asked why he's making a musical, he points derisively to the drab surroundings to underline the poverty of realism—of "standing in the drizzling rain, like every other fucking British film ever made." Ayoade delivers the lines with such irresistible disdain, it's as if he stumbled off a movie where he's the main character, and found himself by accident in this one. —Devika Girish
Best Throwback: The Benedetta Protests
Say what you will–that director Paul Verhoeven was a member of the Jesus Seminar and is a published Christ scholar; that the movie is based on actual events—but Benedetta, with its lurid sex scenes and Virgin Mary dildo play, is, by any definition of the word, blasphemous. Yet it still came as a surprising delight when Catholic groups took to sidewalks from Dallas to Hanover, PA, and the Upper West Side to protest, like a nostalgic throwback to 1988's The Last Temptation of Christ tumult and a time when movies carried more urgent cultural import. Or were the groups (two identified in write-ups were The American Society for the Defense of Tradition, Family and Property and America Needs Fatima) just Pathé PR stuntpeople? If so, that's also inspired. —JS
Worst Throwback: Last Night in Soho
Watching podcaster and Claire Denis fan Dasha Nekrasova's Berlin-approved The Scary of Sixty-First early last year, I wondered if there was any context in which the film's simultaneously lazy and abject provocations could genuinely resonate. Turns out I only needed to wait until TIFF and the premiere of Edgar Wright's Last Night in Soho, which not only represents the nadir of its creator's ongoing, genre-gentrifying project (which has not been without its charms) but felt more like a chore than any other movie I watched theatrically in 2021. Summoned to London for a fashion school scholarship, winsome, swinging-sixties fetishist Eloise (Thomasin Mackenzie) secures low-budget lodgings that double as a portal into the past; every night, she's transported into the orbit of an up-and-coming chanteuse (Anya Taylor-Joy) whose seemingly tragic trajectory doubles as a mystery to be retrospectively unraveled and a caution against her observer's full-bodied nostalgia. The setup adds up, but the follow-through is ludicrous in all the wrong ways. Wright and screenwriter Krysty Wilson-Cairns (who cowrote 1917, just so we know who we're dealing with) sketch two clichéd heroines—a wallflower and a sacrificial lamb—to set up a banal dialectic between the vicious commodifying sexism of Then and the lucid, socially conscious, hindsight of Now. Wright then lets his freak flag fly—which at this point in his career and distribution weight class means lurching, boringly, and yet always with a (boring) sense of technical accomplishment through a sanitized, nonsensical set of genre tropes whose knowingness precludes anything resembling terror, titillation, or transgression.
I should note that the basic scenario of a millennial Nancy Drew beguiled and beset by visions of sex trafficking and assault in a haunted bedroom and then ensnared in a lethal conspiracy is pretty much the same as The Scary of Sixty-First, and say what you will about Nekrasova's ragged craft, Reddit-thread-level sociology, and boldface annotations (Possession, The Tenant, etc.)—at least in places the results are funny, disgusting, and recognizably contemporary. Whether interrogating the condition of being Extremely Online, exalting it, or merely replicating it, Scary belongs (and speaks to) a time and place in the way that enduring horror movies do. With its luxe budget and ascendant ingenues (both of whom have been better working with a genuine weirdo in M. Night Shyamalan), Last Night in Soho is built to last and already hasn't, more or less dissolving on impact (just like Wright's contemporary Guillermo Del Toro's gold-plated and bogus gutter-noir Nightmare Alley). In the absence of tension, intelligence, or scares, the film leaves behind only signifiers of its maker's various attempts at political and audience pandering, like the Black boyfriend character who's there solely to contextualize Eloise as an outsider and be saved, and cameos by old troupers Terence Stamp and Diana Rigg, whose technical abilities frankly embarrass the dialogue they've been charged with speaking. —AN
Worst Recycling of a Seinfeld Needle Drop: Last Night in Soho
In the 1996 two-part Seinfeld episode "The Bottle Deposit," George Costanza's superior at the New York Yankees, Mr. Wilhelm, "pulls an LBJ" on him: while dictating the specifics of a terribly important assignment, he enters the men's room. George, being unsure if he should follow, lingers outside the door only to realize that Wilhelm did not cease giving him direction the entire time he was relieving himself. Too embarrassed to ask his boss to repeat himself, he is left only with one cryptic clue of where to begin: "You've got to go downtown, George! It's all downtown! Just like the song says!" The song in question is Petula Clark's 1964 songbook staple "Downtown," which George and Jerry proceed to dissect line-by-line in order to determine his next move. In Edgar Wright's cautionary tale Last Night in Soho Anya Taylor-Joy performs the same song at the behest of her Gumby-esque pimp (Matt Smith) in an audition at London's Rialto Theater. Stripped down to just her solo voice, the camera pushing in on her under a single spotlight as the backgrounds of the sound mix fall out, Taylor-Joy stresses the siren-song syllables ("Listen to the music of the traffic! The lights are much brighter! Everyone's waiting!"), much to the enchantment of Thomasin McKenzie's wide-eyed protagonist. It's not quite the tempestuous, show-stopping number the film is banking on, and the overbearingly literal spelling-out of the film's themes doesn't help (will some film student recreate the scene with Arcade Fire's "Sprawl II (Mountains Beyond Mountains)" fifty years from now?). Wright's films typically attempt to prove their worth through deploying mimetic signifiers of cinephilia, but he would do well to respect his betters—George's descent into Manhattan paranoia (spoiler: the episode ends with George Steinbrenner attempting to lock Costanza in a mental institution) is perhaps a more successful riff on, say, Argento's Inferno than Wright's puritanical bombast is. —Mackenzie Lukenbill
Best Jamie Dornan Musical Performance: Barb and Star Go to Vista Del Mar
Worst Jamie Dornan Musical Performance: Belfast
Most Excusable Use of Whimsy: The Electrical Life of Louis Wain
Just as annoying as the regurgitated structures of commercial biopics is the impulsive sneering towards the genre that often deflects sincere artistic engagement with individual films. Will Sharpe's The Electrical Life of Louis Wain focuses on the underappreciated British illustrator whose anthropomorphic drawings of cats enjoyed popularity in various 19th-century newspapers and journals. Actor-filmmaker Sharpe, whose previous work established an almost Edward Gorey–like synthesis of the sentimental and macabre, tracks the eccentric adult Wain (Benedict Cumberbatch), who lives at home with his five sisters and falls for their governess, Emily Richardson (Claire Foy), a socially controversial courtship rooted in mutual acceptance of the other's neuroses. Sharpe's stylization threatens to enter the realm of twee but the film always pulls back from overindulgence. Few directors are as attuned to the revealing properties of clutter: the Victorian interiors in Louis Wain, while beautiful in their own right, often reveal the ways in which characters connect or clash. Visuals are less about empty fetishization but more about establishing warmth and curiosity toward the film's titular subject; a choice that proves crucial during the second half, when Louis slides into extreme precarity following Emily's death. Concurrently, his once cute cat drawings also become cryptic, even monstrous, while the film undertakes some impressive formal risk-taking that, in moments, ventures into surprising experimentation and abstraction. Sharpe's conviction seems to be that a good biopic needn't break the mold but showcase how the sensibility of one artist can be cinematically transposed. The film is whimsical, sure, but whose life hasn't been enriched by a moderate amount of whimsy? —KC
Smoothest Documentary Subject: Kenny G
One music critic in Penny Lane's documentary Listening to Kenny G describes the alto saxophonist's songs, often heard in waiting rooms or while on hold, as a "corporate attempt to sooth my nerves." For many, they have exactly the opposite effect, enraging listeners with their overwhelming schmaltz and corniness. In fact, Kenny G's music from the late 1980s brought about the creation of a new genre altogether, "smooth jazz," and an entire culture surrounding it. Lane investigates the prolific artist's conflicting reputation as the best-selling and most-reviled instrumentalist of all time in her endlessly amusing documentary. She approaches her subject with admirable rigor, through an extensive series of intimate interviews, getting to know the man who believes that "practice" is the key to musical success—and success, in general—rather than a knowledge and respect for the culture that came before him. Not that he's dismissive of jazz history—he's actually learning about much of it now, getting to know Stan Getz and Charlie Parker, musicians he wasn't previously altogether familiar with. Kenny G is a strange character, we find out—a man who can pilot a plane, play golf with the pros, and excel at just about anything he sets his mind to. He doesn't fit into jazz culture, and he knows it, but his sense of humor and keen self-awareness make him an excellent subject for Lane's project. Afterwards, you may just find yourself listening to "Songbird," his breakout hit from 1986, on repeat, wondering if you're more revolted or fascinated by its smooth sonic stylings. —Susannah Gruder
Most Annoying Kids: Belfast, Hit the Road (tie)
Most Annoying Parents: Bad Luck Banging or Loony Porn
Most Annoying Teacher: CODA
Most Unexpected Misdirection: Andreas Fontana, Azor
At the outset of Andreas Fontana's first feature, Azor, we meet Ivan de Wiel (the ever-pleasingly bland Fabrizio Rongione), a Swiss banker who has come from Geneva to Argentina to shore up some business contacts left unsettled by the sudden disappearance of his more flamboyant partner. As he makes the rounds, he speaks to his clients in a tantalizingly cryptic discourse about their needs, about his bank's commitment to them, and, for a while, the accumulation of codes and mysteries and things unsaid (alongside a midfilm cameo from our premiere narrative gamesman, Mariano Llinás) signals the film will maintain course deeper into metacinematic waters. Yet the perceptive viewer might feel a creeping curdling or notice the slow raising of their hackles. In the film's final sequences, Fontanasteers Ivan, and his film, into direct contact with his country's dreadactual history of dictatorship via a literal boat ride. This shift is handled so deftly and incrementally that we barely notice Ivan has essentially sold his bank—and his soul—to rogue warlords. Yet by the time the credits hit, we realize we've been in the grasp of a filmmaker who has been quietly guiding us to Argentina's heart of darkness all along. —JR
Best Secret Weapon: Mike Faist in West Side Story
Nearly every element in Steven Spielberg and Tony Kushner's reimagining of West Side Story feels elegantly to-the-note, not least dynamic performers and vocalists Ariana DeBose and Rachel Zegler. But since they seem to have received the lion's share of the acclaim and awards, let's take a moment to appreciate just how goddamn exciting it is when Mike Faist bursts into the frame, making Riff (who was acrobatic but somehow static as played by Russ Tamblyn in 1961) into a full-bodied and -blooded character of depth and complexity, while also somehow making it seem like he was airlifted and dropped right out of central casting from a fifties movie about wiseacre delinquents. Selling raunchy New York City street kid patois and Riff's jittery faux-confidence, Faist never hides the character's performativity while also giving him a lived-in quality that can only be called some kind of "authentic." He is the film's true secret weapon, convincingly establishing all the emotional beats that lead to the story's central violent tragedy, something I never truly felt until now. —MK
*********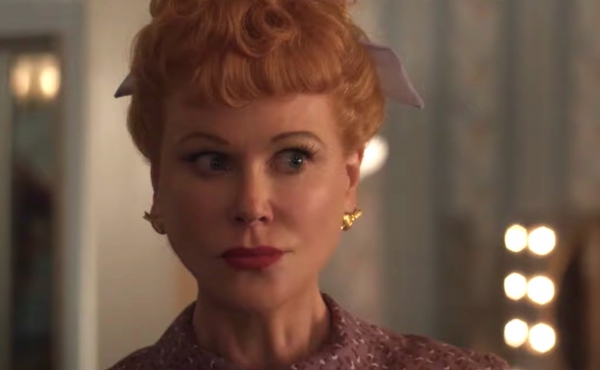 Special Section:
The 7 Offenses of 2021
C'mon C'mon
I had a nagging sense throughout Mike Mills's latest exercise in flaccid narrative kindness that there could have been a better version of C'mon C'mon. One in which its bedraggled protagonist, Johnny (Joaquin Phoenix), who's shaken out of middle-aged torpor through close contact with his precocious nephew, Jesse (newcomer Woody Norman), isn't gifted an artsy-cool job as an audio documentarian. Where his familial trauma (a mother's slow death from dementia, which caused a rift with his sister) isn't unspooled in front of us via a series of intermittently deployed, surgically neutered flashbacks. Where this decidedly white audio documentarian character isn't deep into his latest mission: to interview largely brown and Black children living in impoverished areas about their thoughts and hopes about "the future." Where the nice guy filmmaker who has conjured all of this malarkey recognized the ethical problems raised by this compacting of fictional traumas and self-actualization against the thoughts and feelings of actual children, and, instead of marshaling all of this in an effort to make us hope and dream and feel and cry, just…didn't. (Or at least made passing efforts to interrogate this blending of real and fiction.) In my mind I imagine this other film as a taut, tight 75-minute C'mon C'mon directed by Morris Engel and Ruth Orkin, one in which a man, who just, I dunno, has an average job, and his nephew, who is smart, but perhaps not preternaturally hip, reckon with each other over the course of a couple of days, in a space that cannot help but be documentary-inflected by virtue of the filmmakers' careful attentiveness to the sights, smells, and sounds of place. Now, that feels like a movie! Instead, we end up with 110 minutes of greyscale sludge that travels the nation yet feels generic and placeless and coasts on manufactured feels and vibes. If C'mon C'mon were mood-boarded, it'd be winsome butterfly kisses, lingering hugs, sunlight fleetingly glinting off surfaces, life being lived in the moment. It is the gentle and warm apotheosis of L.A. boho NPR chic. And by abusing our increasingly meager expectations of what "indie film" can mean and activate in this current landscape, it lowers the bar for us all. —JR
Belfast
Midway through Kenneth Branagh's Belfast, little Buddy (Jude Hill) takes his family to see the 1968 kiddie musical fantasy Chitty Chitty Bang Bang. Spread out across a theater row, Ma (Caitriona Balfe), Pa (Jamie Dornan), Granny (Judi Dench), and older brother Will (Lewis McAskie) look up at the screen with dazzled delight: eyes widened, mouths agape in shock and joy. When the flying car of the title takes a nosedive off a cliff, the family members grip their chairs in terror, as though they might fall out of their seats (they look like the subjects in a test run of Disney World's Star Tours); Branagh's camera tilts and moves along with their anxiety before the magic car rights itself. The scene is clearly meant to project something about the childlike wonder of cinema, yet all it does is make the family seem like a bunch of complete rubes. Manufactured innocence is the order of the day for Belfast, which draws on the legacy of far, far, far superior memory movies like Terence Davies's The Long Day Closes and John Boorman's Hope and Glory in its portrayal of the childhood state of naiveté in the face of historical hardship. Following years of directing A-list Hollywood garbage (Thor, Cinderella, Jack Ryan: Shadow Recruit) in the career third-act no one could have expected or wanted, Branagh has made a film so self-consciously "small" and "personal" that one would have to be a cynic to despise its calculated heart-tuggery. Yet its syrupy evocation of one Northern Ireland Protestant family during the incipient Troubles of the late sixties is less a problem than the film's mishmash visual approach, blown-out black-and-white, insistently unimaginative story beats, and almost pathological reliance on visual clichés—so easily justified in a film which is, you see, told from the perspective of a child who, you must understand, views the world through the movies he's watched. Such built-in self-inoculation, however, doesn't begin to excuse eye-rolling flights of fancy like its corny, Tarantino-lite staging of a goofball climactic duel between Pa and the neighborhood's Protestant mustache-twirler as though it's the end of High Noon (complete with "Do Not Forsake Me, Oh My Darling" on the soundtrack) or the desperate last-act musical number, with Dornan singing and dancing to "Everlasting Love" for no earthly reason other than that the film needs a "rousing" ending. Almost nothing feels like anything other than a Movie Moment in Belfast, a thoroughly dispiriting and dull exercise in nostalgia that proves that, in our maximalist contemporary culture, even small things come in big packages. —MK
The Many Saints of Newark
Arguably more misbegotten in concept than execution—although given the mostly abysmal execution, we'll never really know or care enough to try to find out—The Many Saints of Newark never recovers from its opening metafictional gambit, cruising the tombstones at a New Jersey cemetery and plunking down next to the plot of Christopher Moltisanti, who proceeds to narrate a story that doesn't directly involve him from beyond the grave. As an ardent fan of The Sopranos who spent (probably too much) time immersing myself in the show's deep-core arcana via compulsive re-viewing, I have to say that the rakish misadventures and seemingly police-sanctioned murder of Christopher's wayward father, Dickie (Alessandro Nivola), never struck me as an especially evocative blank in need of filling in. The film means to use Dickie's descent into darkness as context for the similar falls of his son and unofficial nephew Tony Soprano (Michael Gandolfini), and while some have suggested that David Chase's screenplay (co-credited to series veteran Lawrence Konner) is, at its core, an exquisitely circuitous act of trolling—i.e. sardonically ceding storytelling authority to the perpetually coked-up hack behind Cleaver—it's simpler to conclude that, narratively speaking, the filmmakers backed the wrong horse. What was palpable throughout Chase's 2012 directorial debut Not Fade Away was a desire to Make Cinema, not in defiance or shame of his HBO meal ticket (which was often exquisitely cinematic) but out of respect for the kind of dynamism and compression that's simply impossible in the serial format. Turns out that the guy's true skill lies in goldbricking—in stringing stories and subplots along until they push past cliché and accrue detail, pathos, and, in the end, a satisfyingly dense and contemporary sense of metaphysics.
In theory, that same accumulated dramatic and emotional ballast should steady and propel The Many Saints of Newark, and yet at best what's going on here is familiar—familial-slash-tribal power struggles rippling out violently into a larger American community—and at worst it's clumsy, craven, and nonsensical. Whatever power there is in the revelation that Dickie killed his philandering, domestic abuser Dad (Ray Liotta) in order to procure the old man's ripe young Old World bride (Michela De Rossi) is undermined—and made ridiculous—by Liotta popping back up again as the dead goomba's twin brother (a symbolic device that even Chrissy would probably cut out of a final draft). Everywhere, director Alan Taylor reaches for powerful, prefab effects—backlit domestic pietàs; bad omens; urban riots soundtracked to selections by Gil Scott-Heron—but the strain is palpable, as if they're looking for moments to live up to a Sopranos highlight reel instead of generating them organically. And, despite the use of voiceover and multiple points of view, there's no sense of interiority—not to Dickie, nor to the young Tony (Michael Gandolfini), nor to the younger, cartoon-broad incarnations of characters whose presences at the edge of the narrative feel superfluous even as they're what fans will inevitably fixate on. I suppose that if we're ranking impersonations, Vera Farmiga's evocation of Nancy Marchand-via-Edie Falco has a certain Freudian virtuosity, while at the other end of the spectrum, John Magaro's Silvio Dante belongs in the Hague (or maybe House of Gucci). By the end, I thought out loud to my viewing companion—my Sopranos-loving (and former ReverseBlog-commenting) mother, Evelyne—that I would rather have watched a real-time documentary about Chase and his collaborators futilely batting ideas around than the end result of their brainstorming. —AN
All Light, Everywhere
A jumbotron-size survey of the historic relationship between photography and government surveillance, Theo Anthony's All Light, Everywhere threads the origins of the motion picture with 21st-century predicaments posed by body cams and drones—centered, like Anthony's prior documentary Rat Film, on the filmmaker's hometown of Baltimore. A spirited community hearing about a drone offers no easy answers, ostensibly serving as acknowledgment of Anthony's outsider gaze; longer sequences juxtapose buffoonish weapons manufacturers in their factories with "reflexive" widescreen selfies of the filmmaker and his (no doubt, heavy) camera rig. Anthony deserves credit for his aim of making heady concepts—put into less sexy words/images long ago by Foucault, Virilio, Farocki, etc.—digestible for a wider audience, but the film's ambition proves too much of a good thing. Maybe the oppressiveness of these top-down imaging systems is meant to justify an assemblage that blurs the line between "discursive" and merely meandering, lacking both organic drama and formal confidence. Generously apportioned b-roll shows everyday Americans watching the 2017 solar eclipse (a metaphor for Trump-era obliviousness, I suppose) or plugged into neuroimaging equipment, scored to blandly shimmering synths and edited in ponderous cross-dissolves that add no meaning as punctuation. It doesn't quite add up as text, nor as an invitation to subtext; by the third and final "Chapter" (bizarrely titled "3. Epilogue"), we see footage of Baltimore teens in a filmmaking workshop taught by Anthony, discussing the whys and why-nots of incorporating flashback scenes in a dramatic script. This, we learn, is from a through-line that was cut from the feature (this clip notwithstanding) because, an intertitle explains, "It felt like what was happening in that classroom could not be contained within the frame of this film." Why include any of it, then? This fumble is irresponsible at best, making the Black teenagers' faces and voices props in All Light, Everywhere's scattershot panorama while failing (in actuality, refusing) to give platform to their own visions. The film will better serve cinephile completists and, inevitably, the next crop of "storytellers" who wish to learn from its festival-land success story. —Steve Macfarlane
House of Gucci
You'd never guess that Ridley Scott had been keen to make House of Gucci for 15 years before finally unveiling his take on the infamous fall of the Gucci family. Scott's drama is told episodically from the vantage of Patrizia Reggiani, the Italian socialite who hired a pair of assassins to murder her husband Maurizio, an heir to the titular fashion dynasty. Positioned as a pop cultural event thanks to the marquee casting of Lady Gaga, House of Gucci is a snail's-paced chore, indicative of the dearth of inspiration that's come to define the past 30 years of Scott's post–Thelma & Louise career. (It's either a blessing or a tragedy that Wong Kar-wai almost made this movie.) The craft is mediocre, devoid of character or even entertaining kitsch: DP Dariusz Wolski shoots every single location—Lake Como villas, Manhattan penthouses, the Swiss alps—in the most wan colors and depthless light imaginable, while Scott's longtime costume designer Janty Yates chooses this of all projects to tone down her usual excess. (Even the couture bores.) Speaking of excess, Gaga, so affecting because she was without affect in A Star Is Born, is committed beyond the call of duty to her assignment, treating this antic, Real Housewives–ready murderess like she's Medea. Yet the actress is never as interesting on-screen as she's been in her straight-faced interviews, in which this inveterate theater kid has discussed the months-long Method immersion, "re-traumatization," and animal studies that went into her Process. Sometimes all the gonzo conviction in the world can't make up for a fundamental lack of craft. Yet neither Gaga, who at least gives the movie a pulse, nor Adam Driver, who basically just stands there, are ultimately to blame for this execrable experience. That dishonor belongs to Jared Leto, clad in unforgivable prosthetics, adding innumerable vowels to his dopey spy-say-meet-uh-bawl accent, and allowed to steamroll over his scene partners as family fuck-up Paolo, a dime-store Fredo Corleone. (Asking an acting icon like Al Pacino to play father to Leto, an actor who's as close to John Cazale as Earth is to Pluto, is borderline elder abuse.) Leto's obtuse, undisciplined performance is one of the worst I've ever seen, the kind of bad acting that drains the brain, leaving only the impulse to question all the life choices that somehow led you to this theater. —ME
tick, tick...BOOM!
Despite the creativity present this year in films like Annette and West Side Story, two other forces in contemporary musical theater and cinema had me questioning whether musical movies should exist at all anymore. Pasek and Paul are the easy ones to make fun of, especially with something as embarrassing as the screen adaptation of Dear Evan Hansen, but the greater villain is the much-celebrated Lin Manuel-Miranda. His music for animated films (Moana, Vivo, Encanto) reeks of copy-and-paste, but his penchant for associating himself with musical icons that came before (be it rapping as a Dick Van Dyke–inspired chimney sweep in the Mary Poppins sequel or casting himself as Roy Scheider in Fosse/Verdon) is infinitely more insufferable. His directorial debut, tick, tick...BOOM! isn't just a terrible adaptation of an already self-aggrandizing musical, it positions itself as a critique of the neurotic creative genius trope while actually further attempting to canonize both Larson and Miranda as icons of musical theater. Enough posthumous praise has been heaped on Jonathan Larson for his musical Rent and his adjacency to queer people as a straight man telling their stories, but watching tick, tick...BOOM! only emphasizes how uninteresting a playwright and composer he was. It is, essentially, like watching a self-wallowing version of Stephen Sondheim's "Opening Doors" from Merrily We Roll Along stretched out over two hours. Musically it's a rough draft for Rent, lyrically there's nothing of note, and Miranda's visuals and staging of numbers are just loud and confused. It isn't only that the film radiates a level of "theater kid energy" that should remain limited to high school productions, but that it's the worst kind of biopic, complete with a grating, desperate-to-ingratiate lead performance by an otherwise talented actor. —Juan Barquin
Being the Ricardos
Aaron Sorkin's biggest supporters consider him something of a dean in the history of the televisual format. So, one would think Being the Ricardos would be in his wheelhouse. How wrong one would be! Somehow Tarantino's Once Upon a Time… in Hollywood serves as a better love letter to a bygone era of television than this dramatization of one, amalgamated week in the lives of Lucille Ball and Desi Arnaz. Two primary issues with Being the Ricardos are that the co-leads are too old for their roles and the flat digital framing turns the faces of both Javier Bardem and Nicole Kidman into wax—when they emerge into the light from all the brown and beige shadows, that is. But even more unfortunate is that Sorkin seems completely uninterested in I Love Lucy as a show: why it was such comedy gold and how it was a foundational three-camera sitcom. What gets Sorkin's gears moving instead is the historical anecdote of Lucille Ball getting Red-baited during the McCarthy witch hunts. This leads to a climactic scene that offers an extremely loose version of how Ball avoided being blacklisted, projecting the Red Scare as a little more than a misunderstanding. Before a taping of I Love Lucy, Bardem's Arnaz calls the office of the FBI director to assure him his wife is not that kind of Red—all in front of a live studio audience that triumphantly cheers when J. Edgar Hoover himself clears Lucy on the phone. Even having witnessed one of Sorkin's characters dramatically deliver the news of Osama bin Laden's death on an airplane in The Newsroom, I've never quite seen a more unearned, awkward, and stupid confluence of cultural events in his filmography. Then again, unlike the rest of the film, the scene actually did make me laugh. In this version of events, J. Edgar Hoover is the bearer of great news! Quite stunning from a guy who had just made The Trial of the Chicago 7. —Caden Mark Gardner
********
"This Is the Girl" Award: Alana Haim in Licorice Pizza
If you know Haim, chances are you know the ongoing joke about the indistinguishability of these sisters from any other trio of young, willowy, lank-locked white women. So maybe it's not so surprising that as I watched Alana Haim, the band's youngest member, trudge through a high school courtyard in the opening of Licorice Pizza, her acting debut, I had the sensation of meeting someone for the first time—even though I've known and loved Haim's music for close to a decade now. (Their Women in Music Pt. III was a salve that kept my sanity relatively intact during the first summer of the pandemic, there when I needed to dance, scream, or snivel in the dwindling comfort of my apartment.) In her first moments as Alana Kane, the hard-charging heroine and barbed, beating heart of Paul Thomas Anderson's seventies-set comedy, Haim exudes the irritation recognizable to anyone who's woken up early in your childhood bedroom to show one's sulking, huffing face at a dead-end job that feels like running out the clock on one's life. But it's when Haim's granite grimace gives way—gradually and gently—to scoffing yet undeniably intrigued amusement at the attentions of Cooper Hoffman's flirtatious, would-be whiz kid that I realized I was reacting to the sight of a fresh yet fully formed screen actor possessing technique and personality to spare.
Anderson has directed nine of Haim's videos and his connection to the family dates back to his grade school days, when their mother Donna, who appears in the film alongside her husband and daughters, taught him art. So it's unlikely that anyone other than Alana Haim would have ever been cast as the Jewish-American Valley girl who bears her forename. But make no mistake: Haim is not merely playing herself nor reproducing the air of gauzy nonchalance conjured in so many of those free-floating music videos. There is good reason why Anderson has compared Haim's skill and sense of daring in front of the camera to those of another of his muses. Haim intrepidly oscillates between combustible and composed registers, anchoring and animating Anderson's film by keeping Alana's kaleidoscopic emotions and shrewd thought process legible through each split-second calamity, each blush-inducing humiliation. Haim's quick-draw tongue, high-beam focus, and tucked-away tenderness ensure that whatever else this most unusual of coming-of-age stories becomes—and it becomes, admittedly, quite a lot—it's also firmly about a young woman flinging herself into new and increasingly questionable adventures, pausing every so often to dwell on what and where she wants to be, who she might dare herself to become.
"You have a very powerful feeling," one character sweetly informs Alana near the film's end. That's putting it mildly. Haim, at once grounded and superhuman, radiates something ineffable, a quality that transcends warmth, sincerity, or intensity alone. It's impossible to imagine Licorice Pizza starring anyone other than Alana Haim, just as it's impossible to imagine Licorice Pizza existing or excelling without Alana Haim. —ME
The Best Things Come in Threes:
Bad Luck Banging or Loony Porn
Wheel of Fortune and Fantasy
The French Dispatch
Most Welcome Nonsense: Barb and Star Go to Vista Del Mar
For the past decade, I've long wondered what forces conspired to keep Kristen Wiig from making a proper (and properly financed) follow-up to her endlessly rewatchable and mercifully sequel-free 2011 smash Bridesmaids. I have my suspicions that it has not a little to do with Hollywood's seemingly bottomless inability to know what to do with actual extraordinary talent, and especially female comic talent. She's after all one of the finest and funniest living actors, with a significant and specific set of neurotic tics and mannerisms that only she seems to truly know how to integrate into narratives as her own writer. So over the intervening ten years, we've had to watch Wiig pop up in starring or supporting roles in a parade of big-budget or indie-drama mediocrities that she occasionally elevated but which mostly just had us wondering when she'd again star in something that would properly exploit her ineluctable Wiig-ness.
That moment came in early 2021 with the tropical-fruit-colored Barb and Star Go to Vista Del Mar, released during a particularly dark moment in the pandemic's first long winter. Though this meant it went straight to iTunes, circumventing whatever theatrical exhibition there was at the time and largely being ignored by press, it also meant that those of us who noticed got a very special gift when we needed it most. A burst of comic inspiration unbeholden to common narrative logic, Barb and Star stars Wiig and her Bridesmaids collaborator Annie Mumolo as charmingly loquacious Nebraskan bosom buddies who take a long-overdue vacation to a Florida resort, where they become embroiled in the nefarious, utterly nonsensical plot of a tragically pale supervillain (also Wiig) and end up in a threesome with Jamie Dornan. That's about it, but from that simple, stupid scenario, co-screenwriters Wiig and Mumolo locate seemingly endless visual jokes, non sequiturs, behavioral comedy hijinks, and elaborate musical numbers, and nearly all of them land. On top of that, the central friendship/loveship between Barb and Star is genuinely sweet—free of queer subtext because it's kind of just, smartly, all there. Welcome back, Wiig. We loved it. And once again, no need for a sequel. —MK
Worst Car Crash: France
Worst Car Thrash: Titane
Least Anticipated Catharsis: Pig
Have you heard about the wild new Nic Cage film? The one where he plays a strange, bearded outcast from society? Where he lives alone in a trailer in the forest until, one day, an unexpected loss sends him on a violent rampage back into the civilized world? If this is all you know about Pig, then you don't know Pig at all. For, what seems in synopsis like yet another of Cage's innumerable work-for-pay cheapies becomes, in execution, something we haven't experienced in some time: a vehicle for this still very talented actor to craft a fully realized character and guide us through a sensical narrative. Cage's Rob, a former gourmet chef, achieves his catharsis here not by finding his lost truffle pig (yes, lol) and cracking the skull of its thief (though this film does take a bloody detour into Portland's haute cuisine restaurant workers' underground fight club), but by harnessing his culinary skills and cooking his antagonist (Adam Arkin) a perfect plate of chicken, one that moves his rival to tears. In the world of Pig, this show of emotion constitutes a total victory. Should any of this work? Hell no, not at all. Yet as someone who loves movies and who has shed a tear over a glorious mouthful of food on more than one occasion, I felt this turn of events deeply. That first-time director Michael Sarnoski is headed off to direct the next installment in the Quiet Place saga suggests we may not need to think much about him from here on out, but at least we'll always have the unexpected, muted glory of Pig. —JR
An Open Letter to Edgar Wright About Interviewing Himself in The Sparks Brothers
by Chloe Lizotte
Not to belabor the point, but let's return to Edgar Wright's decision to start vlogging in the middle of the Sparks doc [see above]. Here's the thing: I get it. I know what it's like to be starstruck in the presence of your heroes—it's heavy! Still, I don't think that justifies approaching a movie as a stepping-stone to friendship with your favorite band...or stringing an iPhone "Memories" reel of selfies with them through your end credits. But let's remain positive. I have some zestier ideas for Mr. Wright, all inspired by the most intriguing, half-baked strands of his movie.
1. Make a full-length film about the Sparks fan club. After watching Our Hobby Is Depeche Mode, Nick Abrahams's excellent doc about the band's fan community (thanks to Ashley Clark's newly launched Substack), I think we're well overdue for some spelunking into the world of pre-Internet fandom. Sparks are ideal since they've always fashioned themselves as a perverse twist on a boy band. (Don't believe me? Watch The Sparks Brothers.) Wright lets a few ex-members reminisce, but he should also pursue the rumor that their fan club secretary was once their mother under a pseudonym, which likely required fielding tons of lewd love notes from Mirabelle readers. To quote the Maels, I ain't no Freud, I'm from L.A.…
2. What went so wrong in the late '80s? The boys were writing tons of middling one-off songs for movies and embarking on oh-so-cheesy collabs with French pop bands. Their LPs were also total misfires in a way that is hard to parse. Growing pains as they learned to self-produce? Deliberately abrasive parodies of the pop charts? Mullet-induced psychosis? In a passage so hurried that it verges on cryptic, Wright blames the lapse on their infamous manga film adaptation Mai the Psychic Girl, now in its fourth decade of development hell. Bolder interviewing chops would come in handy: Wright shouldn't be too shy to press them for Jodorowsky's Dune–level details, regardless of the Maels' undying hope that they can still make this thing.
3. More footage of them in their studio—I know this exists because it is cynically locked down on the second disc of the Blu-ray. Surely there's a way to dig into the music without spoiling the mystique, but by shifting the balance toward endless hobnobbing with Patton Oswalt, Wright only gives their excellent 2000s albums a surface-level treatment. Whenever you see a musician who played with Sparks after Y2K, you'd better hang tight to their few milliseconds of screen time (especially MVP drummer Tammy Glover). At least Wright doesn't ask Nick Jonas what it's like to be in a band with your brothers; just leave that to last year's Bee Gees documentary.
The hierarchy is clear: I am a lowly writer, Wright is an internationally known filmmaker, and the doc is streaming on Netflix. But Edgar, if you're listening—I bet you name-search on Twitter—please share a Dropbox link to all of the beautifully restored '70s TV appearances that you've sliced-and-diced with Jack Antonoff interviews. (Or at least Russell's UCLA student film, the Nouvelle Vague pastiche Très Sérieux.)
Best Film Emulation: Wife of a Spy
For Wife of a Spy, his first period film, Kiyoshi Kurosawa opted for an unorthodox approach, shooting for television in 8K at 30 frames per second and converting it for theatrical release. But while this approach creates a hyperreal look, casting an uncannily modern gaze on the impeccable production design and costumes, celluloid plays a pivotal role in the form of the underseen 9.5mm film format, which Kurosawa digitally emulated to represent the eponymous spy's amateur film practice and his covert shooting of Japanese biological experiments in China. The slight graininess, and more importantly the softness of the image, comes as a crucial reorienting and disruptive agent. In this nonprofessional representation, film is able to capture both total fantasy—via a Feuillade-esque film-within-the-film whose style bridges the gap between silent techniques and Kurosawa's own precision—and forbidden reality, and the fidelity to which it is rendered ensures that the power of the image resonates through all of the surrounding artifice and obfuscation. —RS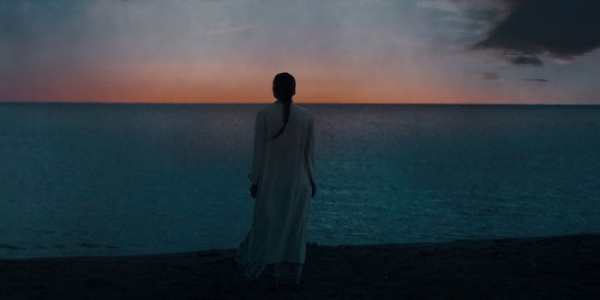 Best Televisual Storytelling (Part Two): Midnight Mass
There are many schisms dividing those of us unlucky enough to be born into the human race. One that's proven particularly difficult to reconcile is that the believer is terrified of the nonbeliever, and the nonbeliever is terrified of the believer. On some level, each thinks the other not merely deluded but dangerous, all the easier to separate good from bad, villain from hero—fearing one another makes for a simpler way to live on earth, maybe, and is essentially the same for those awaiting apocalypse as much as for those praying for rapture. Few concepts are scarier than surety.
Such all-too-human fears are at the center of Mike Flanagan's Midnight Mass, a seven-hour-plus miniseries that burrows its way to some tough, tricky stuff despite its glossy, prestige-streaming sheen. In the story of an isolated island village suddenly beset by forces that many of its good, God-fearing inhabitants initially take to be benevolent or, worse, holy, Flanagan has created one of the most plausible and metaphorically apt contemporary works about the experience of living in this very scary American moment. The island's location is left vague, and all for the best: gone is the New England specificity of Stephen King, replaced by a kind of generalized social terror. At its best, Midnight Mass reminded me of the '90s work of Michael Tolkin—satirizing human faith but playing it as serious as a heart attack. Its sobriety is worth noting. In other movies or shows of this kind, the characters might recognize the generic parameters of the world they're suddenly living in, à la Scream. Here, those genre signifiers are displaced onto the kind of spiritual jargon they might use and understand. (If I'm being cagey about revealing what that is, it's because there is a distinct pleasure in watching this story unfold.)
One might be forgiven in approaching such a serious-minded work of horror produced for Netflix with doubt, especially after Flanagan's occasionally astonishing, majestically unfaithful Shirley Jackson riff The Haunting of Hill House ended so mawkishly, yet Flanagan is working here in a more focused, speculative register. Self-consciously novelistic in its storytelling, the series is nevertheless sturdy in both concept and execution, an intelligent, diabolical, and unexpectedly moving study in belief and faith that quite effectively combines and conflates conventions of religious iconography and horror folklore.
If pacing is everything in horror filmmaking, then Flanagan has happened upon an entirely new, and to these eyes, gratifying strategy for the genre, using the modish trend for meted-out television narratives to build tension and character on equal tracks. In this way, he's also able to distribute narrative information in expert parcels, both satisfying and thwarting viewer expectations. The Haunting of Hill House used its even more extended running time to go full bore into the grief and dyspepsia of its literally and figuratively haunted clan. For many in our contemporary film culture—so desirous to be the ones to both spot trends and decimate them—it's become de facto to mock the easy conflation of grief and horror (as though this is anything new—ever seen The Seventh Victim?), but The Haunting of Hill House, in its high-mindedness, was so persuasive as a ghost story about individual and familial legacies of suffering and melancholy that it became a kind of ne plus ultra of this subgenre.
Midnight Mass is about something else—or rather, a lot of something else, and its ambition will certainly rub the wrong way those who prefer their genre movies to be lean, mean, low-toned exercises. It's full of lengthy character monologues that move past common sense into a kind of hypnotic rapture. His detractors call this indulgence, as if any kind of immersion into genre filmmaking, no matter how economical, doesn't indulge in its own formal or emotional whims. It also allows Flanagan to avoid having to simply paint his characters with broad strokes, long a necessity and hallmark of the genre (this is not a criticism of any other works, just an acknowledgment that he's working in a different register). Just how much Midnight Mass has stuck in my mind since watching it last October—and I think about it a lot—says so much about its surprising, essential power. Considering the glut of shows constantly streaming at us from all sides in our current content dystopia, that's no small feat. —MK