Forgive us. We're exhausted. After this decade, and this year especially, and with our Best of the Decade coverage looming (check back soon!), the thought of pulling together our annual 11 Offenses feature seemed just . . . a bridge too far. More than we could bear. This is not to say that there weren't a handful of offense contenders gracing screens large and small in 2019—oh, they're out there. We haven't gone soft; in fact, we've included many of them below, as part of our annual Two Cents feature, which you're about to read. (Let us face it, there was only one true Offense this year.) Hopefully our fans won't hold it against us that we've changed things up. With that, let the Two Cents begin . . . and let 2019 be done with.
Biggest Offense: JoJo Rabbit
During the Holocaust, as I've previously written about in this publication, my paternal grandmother, a Polish Jew, hid behind a gentile's wall. Like Elsa (Thomasin McKenzie), who hides behind JoJo and ScarJo's wall in JoJo Rabbit, she was a teenage girl at the time, and newly an orphan. My grandmother didn't like to talk about those years, as you might well imagine, and so you might equally well imagine my gratitude to Taika Waititi for returning me to this experience, so formative to my family's identity yet so distant from my own life, by making a movie about a Nazi who allows the Jewess behind his wall to live because he hopes someday to fuck her.
If it's unthinkable for me, sitting here in an open-plan corporate marketing office in the last days of the second decade of the 21st century, to identify with the awful passivity of victimhood, surely it's even more so for a multimillionaire celebrity like Waititi to feel himself inside that waiting, that dependence, that powerlessness. Elsa has no agency, a terrifying and alienating prospect if you bother to think about it, which is probably why my grandmother preferred not to, and why Waititi, despite his Jewish heritage, places us inside the headspace of the pimpf who sees Elsa first as subhuman, then as an object of Oedipal erotic fascination, and gradually as a real person deserving of compassion.
Taken to its logical conclusion, this should be a warning. Yet JoJo Rabbit is anything but a warning. It's an empathy machine gone into autopilot override, and the only obstacles to our pity for JoJo are naughty-naughty jokes in a sweet lispy coating, and celebrity-roast caricatures of Nazis as "vaguely effeminate." JoJo Rabbit ends with a Live Laugh Love meme and two kids dancing like no one from the Gestapo is watching. The audiences who've embraced it should really be asking themselves why Waititi makes it so we have an even easier time identifying with a Nazi than JoJo has identifying with a Jew. —Mark Asch
Best Aging Effects: Little Women
In a year when digital de-aging has taken up its fair share of the conversation, one of the many successful gambits of Greta Gerwig's luminous and muscular adaptation of Louisa May Alcott's classic was the total absence of any discernible physical aging effects at all. For a period drama in which time is a primordial component, this feels all the more defiant and special. Okay, so Scorsese had fifty years to cover and Gerwig had only seven, but considering the delicacy of the ages in question it was exhilarating to watch the use of casting, lighting, and (my goodness) acting to convey the passing of time rather than the predictable production trope of hair and makeup. Both Eliza Scanlen and Timothée Chalamet were cast for their resemblance to young girls; Amy (Florence Pugh) is transformed from a hormonal free spirit to a poised woman of the world purely through immaculate physical performance; the extended use of close-ups on the later period Jo (Saoirse Ronan) emphasizes Yorick Le Saux's deft lighting nuances; and if you think you spotted a touch of grey in luminescent matriarch Laura Dern's hair, I put it to you that this is pure projection. Meg's makeup and Amy's costumes are indications of their circumstances, not their ages. The poster tagline for The Irishman was "Time Changes Nothing." Well...yes and no. —Julien Allen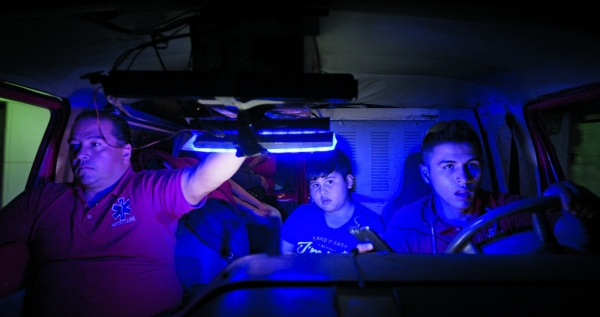 Best Car Chase: Midnight Family
Luke Lorenzten, the filmmaker and DP of Midnight Family, rides along with the Ochoa family as they go about the precarious business of operating their own ambulance in Mexico City—a place that deploys less than 45 ambulances for a population of nine million. Every character in this documentary is as compelling as a De Niro or Pacino onscreen, each nightly drama heightened to extreme levels as they try to keep people alive, while making enough money to survive themselves. In one instance, they frantically tail another ambulance through the city streets as it heads for the same 911 call. It's a mad dash to the finish, the scene lit by nothing but neon street signs and the flashing red and blue LED light atop their car. Seventeen-year-old Juan is in the driver's seat alongside his father as little brother Josue tries to get in on the action before retreating to his crawl space in the back of the ambulance. The real-life stakes of scenes like this make them vastly more entertaining—and nerve-wracking—than any Michael Bay sequence. The aftermath of each episode features a makeshift meal with what little money they've scraped together—tuna and crackers from the convenience store, tacos from a stand—as Juan details the night's adventures to unseen girlfriend Jessica, reminiscent of Agent Cooper's nightly dispatches to Diane. —Susannah Gruder
Best Family Drama: Midnight Traveler
It's difficult to think of things that aren't remarkable about Midnight Traveler. Shot on three cell phones by an Afghan family of four seeking asylum in Europe, it's easily one of the most beautifully composed films of the year, radically reconceptualizing boredom and the quotidian. At unexpected moments, there will be a glimpse of a skyline, a snowfall, or leaves blowing in an empty yard to establish a pure sense of poetry that is totally independent yet inextricable from their journey. This sense of poetry also arises from the love the family maintains throughout this hellish ordeal—this is not just a feat of filmmaking, but of parenting. Even the most harrowing moments, such as when the family must run through an eastern European field (even though the mother has a twisted ankle) to dodge gunshots, turn out to be the less psychologically damaging than the indefiniteness of their detention. —Violet Lucca
Most Offensive Cutie Pies: The Two Popes
Fernando Mereilles's camera whirls and twirls its way through The Two Popes with the energy and vigor of a pope-to-be at a tango lesson, and Anthony Hopkins and Jonathan Pryce mug with all the knowing charm of veteran actors awaiting their Oscar nominations like sainthood. Indeed, to watch the thing is to marvel at all of the eager effort. How easy it would be to fall for the easy pleasures of this pas de deux—the winking jokes about Prada shoes and matzoh ball soup. Let's face it: these are two pretty cute popes. And yet, The Two Popes wears its subject so lightly that it almost lets its viewers forget that the institution it purports to investigate takes responsibility for the eternal (eternal!) salvation of over one billion believers, while continuing to elide responsibility for the sexual victimization of an inconceivable number of minors. In the intellectual and moral struggle between and transition from Benedict XVI to Francis, the Roman Catholic Church has both engaged with and failed to resolve its deepest moral challenges and its precarious position in a world that is changing more rapidly than a fundamentally conservative institution can endure. The gravity of the subject cannot be overstated. Mereilles's busy camerawork and the sly, nudgy performances he directs betray something worse than an unwillingness to grapple with the stakes of the story he is telling. Rather, The Two Popes is nothing less than a middlebrow exercise in smug pandering that fails to see that it has stumbled upon a subject worthy of that rarest of qualities these days, one lacking from start to finish in this altogether damnable film: seriousness. —Chris Wisniewski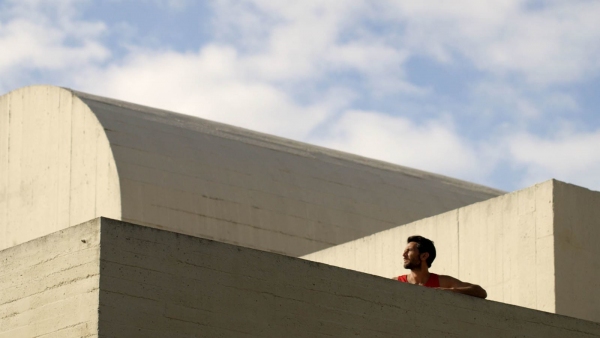 Most Unexpectedly Kubrickian: End of the Century
The first hour of Argentinean director Lucio Castro's romantic drama—one of the year's very best films—about two men who meet and hook up while on vacation in Barcelona, only to discover they may not exactly be strangers after all, features the most off-handedly masterful temporal jump of the year. Yet that's nothing compared to what Castro has up his sleeve for the remaining 20 minutes, a sudden shuttling forward into a possible future so deftly handled and beautifully paced that it took me more than a minute to regain my breath after it was taken away. And that Castro has smartly wedded this moment of apparent time travel—all in the tight space of one modest airbnb—to the perspective of our befuddled hero (Juan Barberini), who's traversing his own personal space-time continuum, brought to my mind nothing less than the final passages of 2001: A Space Odyssey, in which we follow Dave Bowman's gaze right into a suddenly present, rapidly destabilizing future. By granting his characters such surprising existential gravity, Castro has created an eighty-minute wrestle with specifically gay twenty-first-century anxieties that feels properly epic. —Michael Koresky
Most Tiresome Designation: A24 as Auteur
What do the artistically distinct, sometimes thrilling experiences of High Life, The Souvenir, Midsommar, The Last Black Man in San Francisco, First Cow, and Uncut Gems have in common? Absolutely nothing. So whether you're wielding the "A24 has its own house style" as a compliment or a cudgel, just remember that savvy marketing is not, and will never be, the same thing as auteurism. —MK
Best Front: Tom Mercier in Synonyms
Best Back: Tom Mercier in Synonyms
The Jafar Panahi Award for Best Jafar Panahi Film: 3 Faces
Another sublime, expertly crafted, self-reflexive emotional roller coaster from Iran's own tirelessly working banned filmmaker Jafar Panahi, both a feminist statement about the limitations put on women in his country and a tribute to Abbas Kiarostami in structure and visual language, full of indelible scenes, characters, and compositions. Ho hum. —MK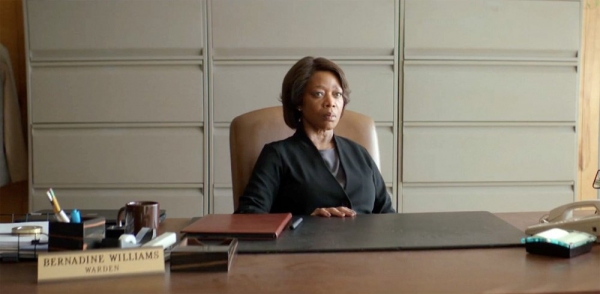 Biggest Missed Opportunity: Alfre Woodard in Clemency
I understand that Neon's plate has been plenty full these past few months. But few film developments were more disheartening in 2019 than the distributor leaving Chinonye Chukwu's Clemency out to dry in the final days of December and, with it, the titanic star performance of Alfre Woodard as a death-row prison warden reckoning with the cumulative guilt of her chosen occupation. It didn't need to be this way: critics—at least the ones who abstain from voting in the irrecuperable Critics' Choice Awards—have been steadily beating the drum for this harrowing and essential moral meditation ever since it won a Grand Jury Prize at Sundance back in February. And the film picked up nominations from both the Gotham and Independent Spirit Awards for writer-director Chukwu, Woodard, and the phenomenal Aldis Hodge, who is a mountain of internalized and unspoken sorrow as a wrongfully incarcerated man awaiting execution.
There are many galvanizing achievements here for Neon to trumpet, most of all the star turn of Woodard, an undersung veteran who has never been adequately rewarded in a distinguished, five-decade career full of vivid characterizations in films including Passion Fish, Crooklyn, Down in the Delta, and 12 Years a Slave. Woodard's work in Clemency, the rare American drama centered almost exclusively on a female protagonist's professional identity, is the pinnacle that these indelible performances have been leading to, a portrait of simmering dudgeon and mute devastation, a master class in how to convey complex thought through contained movements that register like cracks in a glass-hard carapace. By abjuring cheap sentiment or the simple solution of a single cathartic release, Woodard's performance implores us to scrutinize an inhumane practice and look critically and compassionately at the conflicted human beings who preserve age-old, terror-sanctioning institutions.
In a decade that has seen elder stars like Emmanuelle Riva, Charlotte Rampling, Isabelle Huppert, and Glenn Close earn Best Actress nominations from the Academy for both recent peaks and the careers that preceded them, Neon could have easily exploited the career-recognition template to champion Woodard and place her on the path to Oscar night, 36 years after her first and only nomination for Cross Creek.
Of course, what Woodard achieves in Clemency doesn't need a golden statue to validate its greatness. Witnessing this masterful actor firing on all cylinders, aiding her director in the telling of a story seldom seen on the big screen through the expressive capabilities of silence, gesture, and close-up, is its own everlasting reward. Clemency will hopefully have a longer, more fruitful life among inquisitive audiences than the prestigious trifles that were presented to voters on a platter in 2019. And maybe one of these future viewers will turn to the person next to them and exclaim, with an awe that only actors like Woodard truly inspire, "Can you believe she didn't win an Oscar for this?" —Matthew Eng
Best First Half-Hour to a Bad Movie: Climax
It's so exhilarating: a group of lithe, queer, multi-racial young freestyle "waackers," rehearsing a choreographed dance in a gymnasium in rural France, moving their amazing gumby limbs in individualized formations or in spectacular unison to Cerrone's electro-disco "Supernature," the camera at first just watching in static awe and then rising until it's positioned directly overhead in Busby Berkeley-esque reverence. It's a startling vision of liberation, accomplished with technical brilliance, and it's one of the best movie musical numbers of the new century. And coming after an engaging, documentary-style post-credit sequence of direct-to-camera interviews of the career hopefuls talking starry eyed about their dreams and fears, it seems to open the actually terrible enfant terrible Gaspar Noé to new avenues of inspiration, curiosity, and virtuosity miraculously not wedded to his brand of insipid cruelty. Annnnnd…. then he spikes their punchbowl with LSD, and we watch as the film descends into a deadly tedious mix of murder, sexual assault, self-mutilation, electrocution, and a lot of screaming. The joke was on me for thinking, however temporarily, that Climax could be anything other than another nasty, vapid, and conservative show of its auteur's true colors. —MK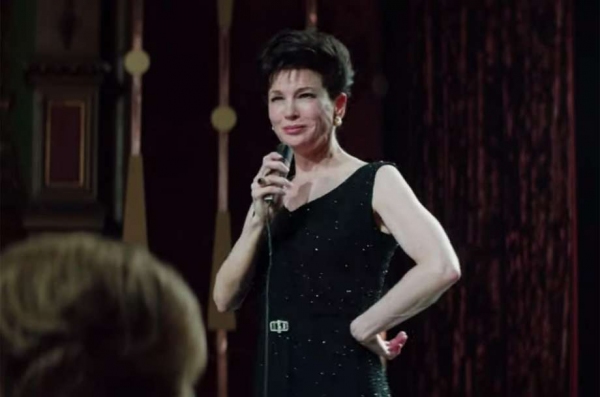 Most Offensive Gay-Baiting: Judy
Although based on the play End of the Rainbow, Rupert Goold's Judy runs like a bad impression of Olivier Dahan's La Vie en Rose, right down to the incoherent nonlinear structure. But the film goes one extra, misguided step, making Judy Garland's last act in London a moment to knight her as a queer ally. Call it somewhere over the rainbow capitalism: when we get to the film's climax, Judy Garland (Renée Zellweger, who deserved a better movie, though I much preferred Judy Davis in this role two decades prior) is unable to finish her signature "Over the Rainbow" at London's Talk of the Town, trailing off and breaking down. The film zooms in on a gay couple in the audience whom Garland had met earlier, and they then stand up to finish the song for her. It is a gob-smacking choice that turns an otherwise forgettable movie into bad camp. Media continues to present Judy Garland's gay icon status at its most superficial in speculation (e.g. the widely disproven but well-circulated myth that it was her death that launched the Stonewall Riots), with Judy being another entry. The film's ending is cynical pandering, as though gay viewers needed this explicit amount of recognition as "friends of Dorothy." Embarrassing. —Caden Mark Gardner
The Golden Anodyne Award: Late Night
We went to see it because Emma Thompson is the greatest living actor, but the award for the film most exquisitely manufactured so as not to possibly offend any living soul goes to director Nisha Ganatra and writer Mindy Kaling's workplace comedy, an oppressively lit, not-really-satire that squanders the opportunity to hit some admittedly easy, but worthy targets: the abysmal, tiresome, white male–dominated world of benign nighttime talk show comedy. Is it possible, just maybe, that they didn't want to offend the insufferable James Cordens, Jimmy Kimmels, and Jimmy Fallons of the world, whom they will ultimately rely on to help market their movie? —MK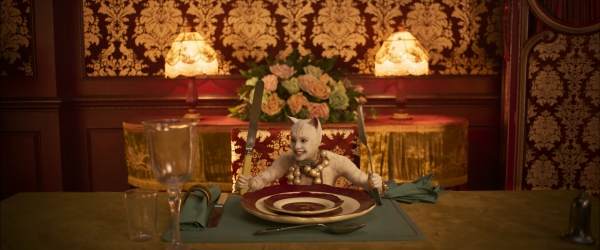 Best Audience Experience: Cats
In the stage version of Andrew Lloyd Webber's Cats, elaborate feline makeup, movement, and costuming is (perhaps) enough to save a baffling musical about cats competing to win an annual chance at being reborn. Tom Hooper's screen adaptation is a mess of poorly executed digital effects; a motley pageant of celebrity casting which negates anything compelling about the exercise of human bodies capturing the essence of cats. It's hard to isolate a moment that triggers the realization that this is a cult movie in the making. In my screening, this epiphany was set in motion by evaporating silver mist that reveals Judi Dench unevenly transformed by "digital fur technology" into Old Deuteronomy. The man in front of me collapsed into his own lap in unbridled laughter. This first laugh, in turn, gave the auditorium permission to become raucous, and I spent a good portion of the screening observing the gasps and giggles of others. It was the liveliest screening I've been to in years.
Cats—which evokes a schadenfreude akin to watching The Room—isn't the kind of cult film whose greatness is undervalued or misunderstood. So what is it about the film, then, that's inherently interesting or exciting? The online discourse has been a spectacular extravaganza in its own right, a collective squirming that devolved into puns and memes. A large part of these conversations has been mock horror at the bodies onscreen: lithe, thrusting, nuzzling creatures embodying the threshold between human and animal. Of course, that cats can be erotic is nothing new—see their treatment throughout art history, particularly by the Surrealists. Rather, our abject fascination with the film—a spectacle that distracts us from its absolute meaninglessness—holds up a funhouse mirror to our current, anxious moment.
Underneath all the laughter, Cats might be a useful cultural fossil of 2019. There's one musical moment that cuts through the noise. When Jennifer Hudson's rendition of "Memory" began to build, something strangely transcendent occurred in my screening. All the irony and bawdiness slipped away for a minute or two, and we all listened to an emotionally powerful song sung by a tremendous singer. I know I'm not alone in replaying the ear-wormy soundtrack weeks after viewing the film. In my city, Toronto, a recently programmed sing-along screening with open mic performances sold out in minutes. It's justifiable to be ironic about Cats, but let's just pause for a moment to acknowledge what fun it's been to participate in such a wild distraction and an odd coming together. —Katherine Connell
Best Sex: End of the Century/Portrait of a Lady on Fire
Worst Sex: Sauvage/Wild
In a banner year for explicit depictions of same-sex eroticism, Lucio Castro's time-hopping gay hookup epic and Céline Sciamma's masterpiece of lesbian longing take the queer cake. It's almost enough to make one forget—but not forgive—Camille Vidal-Naquet's Sauvage/Wild, a cliché-ridden French hustler drama that hits every beat in the sex-worker-drama playbook then ups the ante by sending its homeless antihero (an excellent, very game Félix Maritaud) on an ever-escalating series of degradations that serve little purpose other than to show how absolutely grotesque sex can be. By the time a couple of pierced, vaguely ethnically Othered creepozoids begin to put him through the Stations of the Cross—in the shape of a series of ever growing dildos—even the gayest viewer might want to take refuge in the heteronormative relief of Long Shot. —MK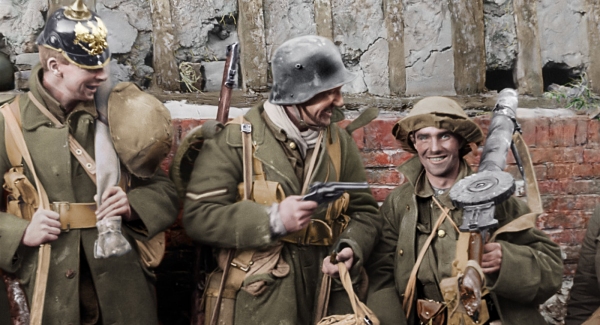 Most Offensive Archival Project: They Shall Not Grow Old
"In those days men weren't to think for themselves," recalls a voice amongst the litany of British World War I veteran sound bites offered in lieu of narration in Peter Jackson's They Shall Not Grow Old. "They just had to do what they were told and that's all there was to it." These now long-dead witnesses can be forgiven for espousing feelings about the Great War ranging from resigned to rosy. Their memories are from BBC interviews conducted some 40 years after the armistice and at the height of England's prolonged post–World War II austerity—an era that could make any old soldier look back fondly on a youthful victory, no matter how costly. But Jackson makes no effort to historically contextualize or personally individualize their stories. Instead he knits together a single general and anonymous experience of soldiering on the Western Front from many disembodied personal histories.
Touted as a unique application of state-of-the-art digital restoration tech, Jackson's disturbingly simplistic pastiche of colorized Great War archival footage (much of it staged at the time for propaganda cameras, though not identified as such) underlines this unapologetically, hopefully accidentally reactionary one-size-fits-all point of view with little nuance or variation. His truly bizarre choice to climax They Shall Not Grow Old not with restored film but with newspaper cartoon depictions of implacable Tommies goring snarling Huns, taken (again, without explanation) from the patently jingoistic vintage UK propaganda tabloid The War Illustrated, ultimately reduces his movie to a sinister power-point presentation. At least a making-of featurette accompanying the film's theatrical run provided missing personal context. The sight of Jackson looking exactly like one of the egg-shaped passengers in Wall-E while happily entombed in a recliner and reviewing footage, tea mug in hand, lends its own inadvertent pathos. Jackson's grandfather was, we learn, a WWI veteran whose lingering death from poison gas cast a tragic shadow across the director's childhood. They Shall Not Grow Old trades on genuinely sentimental but factually muddled ideas of patriotism, duty, and history appropriate to the tender age when young Peter first confronted that absence and loss, not to a contemporary world blithely indulging in the thuggish militarism and scurrilous nationalist rhetoric that are the true legacy of the Great War. —Bruce Bennett
Least Explosive: Bombshell
For those of us who remain unimpressed by her huffing-and-puffing, heavily latexed, Oscar-winning stunt as Aileen Wuornos, Charlize Theron's overpraised, octave-lowering work as Fox News anchor Megyn Kelly was just the tip of the iceberg of what was wrong with Jay Roach's crummy bit of movie opportunism. It's unimaginable, bordering on inexcusable, to make a movie about the corporate behemoth Fox News without giving a proper context for its country-shattering mockery of decency, yet Roach's film misguidedly and quite boringly uses it simply as a backdrop for a specious tale of female empowerment in which Kelly, Gretchen Carlson (Nicole Kidman, in the film's best performance), and a composite character played by Margot Robbie stand up to John Lithgow's grotesquely rubberized Roger Ailes—who looks like Dan Aykroyd in Nothing but Trouble, and is dismayingly dramatized as though he's just the easily vanquished bad apple in the bunch. There are moments when Roach's film hints at the general atmosphere of misogyny propagated at the network—but, at this point, any story of this sort needs to cast the net a little wider, and Bombshell would have been more persuasive as a top-down diagnosis of a widely, damagingly sexist culture rather than a cartoonish fairy tale about the defeat of a bogeyman. It's for those who think that defeating Trump in 2020 is actually going to solve all our problems. —MK
Best Film of 2019 (in 20 years time): One Cut of the Dead
This zero-budget guerrilla zombie comedy from Japan's Shin'ichirô Ueda is actually not a zero-budget guerrilla zombie comedy at all. Ueda credits his audience with supreme cinematic sophistication and then predicts our every reaction in advance: he hacks the fourth wall to pieces, builds a fifth, and incinerates that too. Disgusting, hilarious, bewildering, terrifying, and beyond poignant, it combines elements of Marker, Antonioni, and Chaplin without having been obviously influenced by any of them. And it's a stone-cold, unequivocal masterpiece. But you don't know this yet. You will know this in twenty years time when we've all finally managed to get our heads around it. I just hoped I could be the one who told you this first. —JA
Most Offensive Genre Mediocrity: Ma
As Ma is a movie striving to give offense, indulging its efforts could be taken as a sort of tacit endorsement. Let the record show, then, that Tate Taylor's thriller is, in addition to being self-consciously audacious, quite unremarkably mediocre as filmmaking—the slapdash craft and almost total mismanagement of tone that marked the director's 2016's adaptation of The Girl on the Train are very much on display. Actually, a comparison between the two films might be useful, as they both center on female characters whose alienation and self-pitying alcoholism have given them capacity, at least potentially, for enacting violent vengeance on those who've wronged them. The difference is that where Emily Blunt's sad blackout drunk is vindicated as little more than a voyeur, Ma's title character (Octavia Spencer), an early-middle-aged loner unhealthily fixated on cultivating friendships with local teenagers, ends up brutalizing said young pals for real. Their suffering in turn serves as displaced penance for Ma's traumatic adolescence, and, really, that's all there is to it. Instead of opening up (or digging deep), Ma settles for timid PG-13–style shocks. The script's intergenerational angle is insipid: what's meant to be outrageous is the campy vilification of a lonely, professionally servile African-American woman. Ma is like a Black Carrie White, but Taylor, suffice it to say, isn't Brian De Palma—not as a provocateur, and not as a stylist either. He just flails around aimlessly trying to find the right ratio of grotesqueness to sentimental pathos in a movie that is so smug in its knowledge that it can never be taken fully seriously that it can't even be bothered to be funny. —Adam Nayman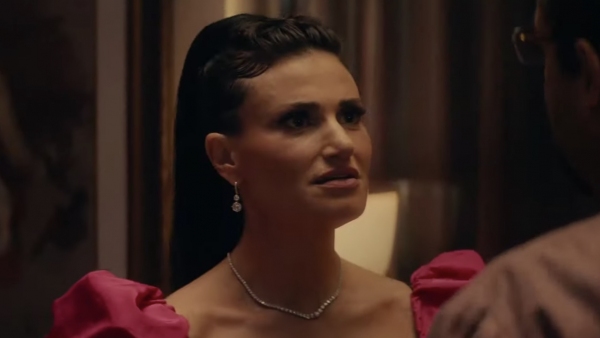 Most Intimidating Supporting Actor: Idina Menzel in Uncut Gems
"Really?" said a surprised relative when I told him Idina Menzel's in Uncut Gems, "Does she sing?" Though Menzel does have a few straight non-singing roles to her credit (Robert Towne's underrated Ask the Dust, the still song-and-dance-heavy Glee), the Manhattan-born performer is best known for major parts in the musicals Rent and Wicked, and for voicing Elsa in Frozen, for which she sang "Let It Go," the anthem for precocious 2010s tots and the bane of Jordan Peterson's philosophy. Hence my relative's mild stupefaction. While her casting lacks the more obvious novelty as that of basketballer Kevin Garnett or the various non-actor "great faces" and New York characters who spangle the Safdie brothers' frenetic bad trip, there is added tension and energy in seeing Menzel act against type as Howard Ratner's contemptuous wife, Dinah. Menzel is brutal in Dinah's biggest scene, cackling in her still-flattering bat mitzvah dress at Adam Sandler's outclassed Howard when the desperate, unfaithful schemer floats the idea of canceling a planned divorce and giving the marriage another go, her words oozing with disdain as she mocks his "stupid" face and calls him "the most annoying person on the planet," refusing to hit him as it would mean touching him (she pulls back a hilarious fake punch instead). But she is just as ferocious in smaller moments, irritatedly flinging a remote control at Howard, urging their son to use the bathroom in Howard's love nest contra his pathetic excuses, flashing a conspiratorial look at their daughter (who is unmistakably Team Dinah), or run-walking in heels across a school parking lot to open her car trunk. (When she finds a naked Howard inside, her face's swift shift from shock to "well, of course" bemusement says everything.) In a brilliantly well-cast film, for which Francine Maisler and Jennifer Venditti deserve massive plaudits, Menzel hits all the right notes without singing a lick. —Justin Stewart
"This Is the Girl" Award: Julia Fox in Uncut Gems
Imagine Julia, the doting, streetwise, live-in mistress to Adam Sandler in Uncut Gems, being played by any young It Girl who might have leapt at the chance to work with the Safdie brothers post-Good Time. Think of Zoey Deutch or Riley Keough in the role, or maybe Margot Robbie or Juno Temple dusting off the New Yawk accents. It just doesn't jell. Conversely, Julia Fox is such a revelatory presence in Uncut Gems precisely because of the novelty of her eminent, unfakeable plausibility; we sense at all times that we're watching a real city-bred, club-hopping twentysomething who works in the Diamond District, sleeps with her boss, and shoots photos of The Weeknd on the side, rather than someone familiar from numerous Teen Vogue shoots trying on a distant, diamond crucifix-wearing persona for size. Selecting Fox for a role so tailored to her underground persona that she bears her very name obviously lends itself to the overt authenticity of the Safdies' film, but it also gives the character the magnetic sheen of a fresh discovery. Fox has a lot of what Sharon Stone has as Ginger McKenna in Casino, namely the beguiling spark of self-possession that makes Julia a star in any room or circumstance she wanders into; whether she's flirting with Kevin Garnett from behind a jewel counter or ripping into Sandler's Howie outside a nightclub, the eye can't help but be drawn to her.
Fox also provides the film with some of its most eloquent and naturalistic acting. This first-time screen performer gives Julia enough coolheaded concentration that we believe her to be resourceful enough to pull off that climactic Mohegan Sun gambit and outwit the hoods on her trail, just as the odd, pitiful poignancy of her genuine love for Howie sells us on the idea that this actively irritating and risk-addicted goon with a wife and kids on the Island might very well be her soulmate. Fox makes Julia into a shrewd operator whose heart is somehow never less than pure, the lone source of warmth and good humor in an ensemble of mercenaries, bruisers, and bitter pills. In other words, Fox is indispensable to rounding out the Safdies' social and tonal vision for Uncut Gems, as well as its sneaky emotional undertow. Watching Fox's on-screen incarnation ride away in that limo with the mounds of cash that Howie will never see, I can't help but wish the very best for her—and hope that whoever makes the inevitable Madonna biopic has her agent's number when it comes time to cast Debi Mazar. —ME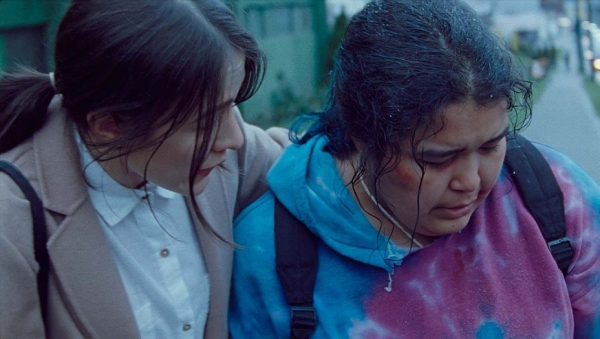 Best Long Takes: The Body Remembers When the World Broke Open
Confronted by the bicep-flexing aesthetics of the Oscar-nominated and fully ridiculous 1917, mymind drifted to thoughts of Miguel Ferrer in Hot Shots Part Deux, rhapsodizing about combat through the language of early-90s NBA branding: "War: it's Fantastic." Not that the movie is pro-war, of course (heaven forfend), but that this particular brand of real-time "realism," in which drama, character, and motivation—as well as history, culture and politics—are all enfolded into ostentatious showmanship, countenances neither reflection nor revulsion but a kind of gobsmacked awe. (The only thing to do with a movie like 1917 is give it Best Picture.) Besides providing an unusually apt excuse to invoke the stern critical rhetoric of Serge Daney, Jacques Rivette, and "The Tracking Shot in Kapo," Sam Mendes and Roger Deakins's "look ma, no cuts" stunting can be productively contrasted with the long takes featured in the award-winning Canadian feature The Body Remembers When the World Broke Open, co-directed by Kathleen Hepburn and Elle-Máijá Tailfeathers, the latter of whom also acts in a lead role. Her character, Áila, is a prosperous professional indigenous woman who crosses paths after a doctor's appointment with the visibly pregnant, panicked, and dishevelled Rosie (Violet Nelson); intuiting that the latter is trying to escape an abusive relationship, Alia convinces her to come back to her East Vancouver apartment. Once arrived, the pair begin an extended conversation that's catalyzed and pressurized by Rosie's situation —Alia wants to take her to a shelter—but gradually spirals into densely concentric realms of class, culture, and heritage. The set-up is so dramatically compelling and the actresses so superb that the effort to make it all seem like one unbroken shot (the film was actually sutured together out of five handheld takes from a 16 mm camera) doesn't register as a gimmick—in the ultimate compliment to the directors, the cast, and cinematographer Norm Li, it barely registers at all. The phenomenal technical and conceptual accomplishment of The Body Remembers When the World Broke Open is subordinate to its function; it serves the material without inflating or overpowering it, and that is, truly, fantastic. —AN
Biggest Joke: Joker
The news from Venice made it sound like the second coming of Marilyn Manson—Joker was not a normal movie, but something actively dangerous that would cause incels to go on mass shooting sprees. But despite getting the Golden Lion from a Lucrecia Martel–led jury in Venice, this bizarre mash-up of Scorsese and DC Comics from The Guy Who Brought You The Hangover Movies was much less than the sum of the films it borrowed from, and hardly an épater la bourgeoisie. Arthur Fleck (Joaquin Phoenix, in a performance that never ceases to feel like a performance) is a man who has fallen through the wide gaps in Gotham's social safety net, and accidentally starts a masked protest movement by killing the only stockbroker bros on the planet who can sing show tunes. Both of Arthur's rude, Reaganite father figures—Thomas Wayne (Brett Cullon) and Murray Franklin (Robert De Niro)—reject him in scenes that embody the worst of their characters' respective franchises, paper tigers rather than true villains. (Arthur unironically delivers a "We live in a society" speech before blowing his TV Dad's brains out.) The barely glimpsed riots at the end of the film, celebrated by many an online leftist, aren't a call to action but rather a hazy fantasy for the audience to imagine such mass chaos could only happen long, long ago in a dirtier, cooler time. After all, Joker was the first film to have undercover cops in the audience at every screening opening weekend, a level of audience control that would've terrified Hitchcock. Their presence foreshadowed the 500 new MTA police officers who have been dispatched to New York's subways to stop fare evasion—a reminder of the real class war, the one that we're losing. —VL
Best Supporting Actors: Chris Cooper and Rob Morgan
Chris Cooper, a tried-and-true ringer called upon to balance out mismatched ensembles, remains a performer of such self-negating integrity that he seamlessly blends into the assorted American milieus of the often middle-of-the-road movies that are lucky to have him on their call sheets. Cooper isn't a chameleon per se, but seems to operate from an internal bedrock of honesty that allows him to survive even the callous, puerile humiliations of American Beauty with his dignity intact. As Matthew Rhys's dying, guilt-ridden father in A Beautiful Day in the Neighborhood and the most huggable Mr. Laurence yet seen in Little Women, Cooper played two daunting, bleary-eyed elders lowering their guard and learning how to articulate decades of unvoiced grief in a minor key, making two great films even greater with his muted craft and emotional clarity.
Rob Morgan, one of the acting finds of the decade, may not yet have Cooper's Oscar-certified stature in Hollywood, but he's quickly acquiring the character-acting credentials to earn him a similar reputation as a versatile pro who can be relied upon to elevate any project in a matter of minutes. His sharp tongue and genuinely irascible air as Jimmie Fails's no-bullshit dad in two peak scenes of The Last Black Man in San Francisco blow its glib, lurching filmmaking out of the water; gnashing his teeth on sunflower seeds and just waiting for the cue to pop off on his foolhardy son, he makes for a more captivating, true-to-life spectacle than all of director Joe Talbot's tricks combined. And Morgan brings real fear and anguish to his bravura scenes as a mentally ill Vietnam veteran sent to the electric chair in Just Mercy. Consummately underplaying his soft-spoken character's unfathomable torment, the actor modestly personifies the harsh moral injustice that is loudly broadcasted elsewhere in the film with only a measure of Morgan's nuanced, lived-in truth. In an industry full of scenery-munchers, Cooper and Morgan worked overtime in 2019 to remind us what true, exemplary support looks like. —ME
Most Surprising Voyage to the Realm of the Uncanny: A Beautiful Day in the Neighborhood
As soon as the xylophone starts glistening over the blurred images of Mister Rogers' tiny toy town we can already sense a movie that behaves and feels a little different for a studio production. But as soon as Tom Hanks appears as the benevolent public television children's host, his crinkly eyes looking directly—no, directly—into the camera and unwaveringly, unsettingly meeting ours, it starts becoming apparent that director Marielle Heller is not interested in a standard biopic but rather wants to conduct a full-psyche intervention on her viewers. Hanks is doing neither an impression nor, really, an embodiment of Fred Rogers; he doesn't look or sound like him at all. It's something far uncannier, a kind of haunting that makes the long-shut doors to our childhoods seem even harder to unlock. His decency is apparent, but he's cryptic and remote, and Heller's film moves to his pace. Despite concluding on a note of resolved familial togetherness that strikes me as sour, bordering on noxious, A Beautiful Day in the Neighborhood still somehow manages, quite miraculously, to never seem precious. Heller is more genuinely interested in how people fall apart than how they're put back together. —MK
Best Superhero Sequel: Glass
M. Night Shyamalan's Split is about a man (James McAvoy) who has many personalities, several of whom form a clique called The Horde and worship a fabled creature called The Beast, who, they believe, is something like an übermensch, and will manifest in corporeal form and rule humanity (the film treats this plot very sincerely yet never slips into self-seriousness). The nefarious coterie take hostage a trio of teenage girls so that The Beast can eat them because The Beast must eat "impure" girls. The film, a surprise hit for Shyamalan, ends with a cameo from David Dunn (Bruce Willis), the hero of Unbreakable, probably the best superhero origin film any studio has yet released, and which premiered 16 years before Split; it is a work of aching humanity, pervaded by a funereal tone and a sense of the Sisyphean, as our hero, a man imbued with great strength and who is seemingly impervious to anything except water, tries to make a difference in a world that he can never save.
Glass has nothing of Unbreakable's woebegone atmosphere, nor Split's seething psycho-thriller tension, making each film in this unlikely trilogy a unique entity. After a brief fight between Dunn and The Horde, for which Shyamalan uses clever camera placements and compositions that you'd never find in an MCU film, the pair—along with Unbreakable's villain, the brittle-boned Elijah Glass (Samuel L. Jackson)—is sent to a hospital, and placed under the care of a duplicitous doctor (Sarah Paulson). She tries to convince them that they are not actually super, but regular boring people with delusions of grandeur. Many conversations about superheroes ensue. Shot by Mike Gioulakis, Glass features bold colors and a lot of symmetrical medium-close-ups, every smooth, pretty, lucid. McAvoy has a blast vacillating between personalities while Willis is indolent, a boldly uncharismatic hero. Mr. Glass is comatose for much of the movie, until he isn't, at which point Jackson plays him with knavish, conniving brilliance and exacting elocution.
Glass is less a deconstruction than an averment, one concerned with trauma, with memories, with the notion of The Greater Good. If Avengers: Endgame concludes a character's story by having him die a noble death, then Glass shows how superheroes and supervillains are destined to die; it is their purpose, preordained, to service the narrative. The conflation of Unbreakable and Split was a ridiculous decision, but Shyamalan is so sincere, his love for these characters and for this material so genuine, that the silliness becomes endearing. As Mr. Glass's grand stratagem is slowly revealed (and yes, of course there is "a twist"), Shyamalan's true intentions become apparent: while the MCU becomes an increasingly convoluted imbroglio of character arcs and asinine plotlines, Glass is fascinated by the nature of the superhero myth, and how superheroes have pervaded popular culture after being esoteric nerd stuff for so long.—Greg Cwik
Most Vapid Directorial Choices: Waves and Bombshell
Throughout Waves, writer-director Trey Edward Shults oscillates between five different aspect ratios in a turgid attempt to reflect something like the emotional journeys of his central African-American family, whose interiority he never entirely manages to penetrate, despite one gorgeous, deeply-felt performance from Taylor Russell. But Shults is practically Kubrick next to Jay Roach, who continues to eschew anything like cinematic craftsmanship in the conciliatory Bombshell, his latest self-important embarrassment after years of Austin Powers and Meet the Fockers paychecks. Yet both directors are united in making two of the most morally bankrupt choices of 2019, each one objectifying a victimized female character during a distressing moment of violence. It's hard to tell which is the more outrageous. Is it Shults's decision to conspicuously switch to the Academy ratio right when Kelvin Harrison Jr.'s Tyler strikes and kills his ex-girlfriend (Alexa Demie) at a party, a shift that is meant to suggest the sudden narrowing of Tyler's world but mostly privileges a filmmaker's aesthetic flourish over the pregnant teenager lying dead on the ground? Or might it be Roach's choice to incorporate invasive, crotch-level close-ups of Margot Robbie's Fox News employee as she apprehensively lifts her skirt to reveal herself at the behest of John Lithgow's Roger Ailes, effectively adopting the ogling gaze of a predator in a moment of clear-cut sexual harassment? Demie, Robbie, and audiences deserve better than these directors' dunderheaded and depersonalizing efforts, which signify little more than a shallow desire to shock. —ME
Best Bad Lieutenant: Mel Gibson in Dragged Across Concrete
Relitigating Dragged Across Concrete doesn't sound like a lot of fun, even if it was one of the very few American productions this year—along with Domino, Under the Silver Lake, Too Old to Die Young, and The Dead Don't Die—steeped in and thus generative of a genuinely interesting ambivalence: I wouldn't say I like it more upon reflection, but I haven't stopped thinking about it all the same. (The recent move by its producer, Dallas Sonnier, to expand his extracurricular activities online in the form of the "outlaw cinema" advocacy website Rebeller—as well as Sonnier and writer-director S. Craig Zahler's much-discussed and quasi-disavowed political ideologies [if not affiliations]—have admittedly helped to keep it on my mind). Time and again, I keep coming back to the indivisible equation of Mel Gibson's calculated casting and borderline-great performance as a racist cop marinating in the aftermath of having his prejudicial (read: brutal) treatment of a suspect captured on video. Long adept at complicating his easy charisma via intimations of mania—rewatch Lethal Weapon some time and to see how non-innocuous Martin Riggs was pre-sequelization—he rises to Zahler's invitation with the same beguilingly self-reflexitve professionalism of John Travolta in Pulp Fiction, the difference being that where there the actor and his auteur were in on a triumphant showbiz-phoenix joke, Gibson unrepentantly doubles down on his pariah status. His acting, specifically of his character's seething resentment at being answerable to anything beyond his own accrued convictions—which add up to, basically, "fuck your feelings"—seems fully lived-in. As a meditation on the thinness of the blue line separating belligerent institutional scapegoats from the mercenary creeps they'd sooner shake down than apprehend, Dragged Across Concrete is riven with troubling contradictions and full-on cop-outs; in concert with its baroque exploitation-movie chops and strained sadism, these might convince critics along the spectrum from nicecore to edgelord that they're watching something epochal. I don't think so, but I have to concede that Gibson's fine, unshakeable work (especially in his final scene, a mini-masterpiece of misanthropic thickness) raises the stakes. —AN
Most Nostalgic: Greta
The joy of watching Isabelle Huppert idly chewing gum while creeping up on and diffidently taunting prey Chloe Grace Möretz in her apartment hallway is only superseded by Huppert climactically spitting that gum right into Möretz's hair. It's the most delightful scene in one of the year's few genuinely campy films, a goofball thriller in which expert slummer Neil Jordan knowingly plays on the psycho-thriller genre's exploitation and fear of others—women, mothers, foreigners—often to hilarious effect. Greta could have come out in 1991, and I mean that in the best, worst possible way. —MK
Most Jaundiced Take on Relationships: In My Room
Armin and Kirsi seem like a perfect match. The man and woman are both heterosexual, relatively vigorous, and attractive, and completely unattached. What's more, they are (seemingly) the only two people on Earth. And yet, even that last fact isn't enough to prevent the early onset of relationship death and fatal doldrums. In writer-director Ulrich Köhler's dryly funny, bifurcated film, a mysterious apocalypse has erased the world's human population, save scattered stragglers like protagonist Armin (Hans Löw), a schlubbily ordinary, hard-partying bore when we first meet him. The sudden need for self-sufficiency forces him to make some positive changes, and he's a catch by the time Kirsi (Elena Radonicich) materializes. The meeting of a new Adam and Eve should be monumental, but each party's tastes and peccadillos from the pre-extinction days remain dominant, and Kirsi is soon seen glumly watching Bridges of Madison County on a Macbook while shooing away Armin's interruptions, a singularly evocative moment that encapsulates modern romantic disaffection, and Köhler's pessimistic take thereon. —JS
Best Second Act Problems: Ash Is Purest White
At the end of the first section of Jia Zhangke's superb drama about heedless, meaningless loyalty to tradition in a rapidly changing 21st-century China, Qiao, played by a never-better Zhao Tao, takes the rap for her mob boss boyfriend's illegally owned handgun, which she used to stop him from getting killed in a terrifying street fight. Abandoned by the man she saved, Qiao goes to prison for five years. When she is released, a film that seemed to be building into a kinetic triad epic becomes a kind of wandering road movie, in which Qiao goes in search of Bin, who's moved from rural Datong to the more built-up Hubei province—home of the Three Gorges Dam, the backdrop for Jia's great 2007 Still Life. Qiao's money is stolen on the boat, and in order to find Bin she conducts a series of unexpected small-time con games to make enough money to finish her personal reconnaissance mission. The rest of the film is by design meandering and contemplative, and Jia masterfully keeps on finding new ways to deepen and strengthen his film's spine even as the plot itself dissipates, perfect for a movie about the contemporary—or maybe eternal—human condition: the need to keep moving forward despite an unsure future. —MK
Least Convincing Beatings: The Irishman, An Elephant Sitting Still
In both Martin Scorsese's and Hu Bo's anti-redemption epics, depictions of violence crucial to their plots lost their punch as a direct result of the films' showy attempts at technical audacity. In The Irishman, it's because of those unrefined digital de-aging effects: when Frank Sheeran curb-stomps the grocer, in an act meant to provide the catalyst for his daughter Peggy's life-long fear and distrust of him, Robert De Niro, who's nearing eighty, looks more like an elderly man trying to wipe gum off of his shoe. In An Elephant Sitting Still, it's the fault of needlessly intricate camerawork: the late director's pachyderm-sized tragedy—a darker, greyer, lesser Brighter Summer Day—is burdened by a series of bursting-at-the-seams single takes that lend distracting acrobatic flair to scenes that might have done better if filmed and edited in a more direct, staid fashion. Take the five-minute shot that occurs exactly three hours in: the camera starts in an agonized close-up on abused teenager Huang Ling, then follows her as she escapes through her bedroom window onto the ledge, jumps down into the courtyard and seems to begin to run away, then walks all the way around to the front of the apartment, stops again at the open door and considers, then walks back in, grabs the metal baseball bat sitting by the front door and uses it to administer two quick smacks: one to the school dean who's been sexually assaulting her and another to his wife. Both instantaneously are silenced. The shot continues: she gives her mother a stoic glance as Hua Lun's electronic score kicks in and she exits back out the front door and up the desolate street, tosses the bat away and walks off in desolate triumph-less triumph, the camera following, following, following. The totalizing force of the film's world view, and, of course, the tragic reality of Hu Bo's story make it seem churlish to overly criticize the ambitious An Elephant Sitting Still, but the endless camera calisthenics call attention to their own choreography when we might have been more engrossed in the herculean daily miseries the characters are always—always—talking about. —MK
Best On-Screen Emoter: Florence Pugh
I'm pretty sure I clutched my heart when Florence Pugh swiveled around in her carriage and beamed with rounded luminosity right in the direction of the camera during her first appearance in Little Women. What would Greta Gerwig's newly emboldened Amy March or Midsommar's Dani, a character practically suffocating with desolation, have been without the deep-set frowns, elated grins, tremulous snivels, withering glares, and innumerable expressions that play out across this actress's impossibly demonstrative face? I mean it only as a compliment when I say that I cannot imagine Pugh ever playing mysterious. Her face is a porous mask that negates any border between her characters' true passions and the audience consumed by them. Like Meryl Streep, Juliette Binoche, and other great, maximalist on-screen emoters before her, Pugh's unconcealed and uncontainable emotional transparency is a distinguishing asset that enables her to invest more feeling in a stray, split-second close-up than some actors put into entire performances. —ME
Best Bookends: Midsommar
The operatic depictions of mourning that begin and end Ari Aster's summery-warm journey to anti-romantic catharsis make the year's best case for the return of Grand Guignol in American cinema. Florence Pugh's full, heaving embodiment of grief—elucidated upon above—is one thing, but Aster's ability to complement her transparency and physicality with a swooning, slowly building series of unsettlingly symmetrical frames, elegant tracks, and uncomfortable close-ups helped make the film into a tremendously discomfiting experience that created the summer's most provocative Rorschach movie, a comically horrific breakup drama that traumatized and elated its audience in equal measure. No matter what you took away from Midsommar, Aster's expert maximalism ensured you wouldn't be leaving empty-handed. —MK
Most Discombobulating Cameo: Bob Odenkirk in Little Women
Greta Gerwig's adaptation of Little Women had me for the first 80 minutes or so, at which point the appearance—which I was not steeled for—of Bob Odenkirk as Mr. March pulled me out of the film's setting and narrative like few (if any) cameos that I can recall. I should say that this confession should not be confused for a proper review of Little Women, a movie that has generated some of the most interestingly varied criticism of an otherwise lockstep prestige-movie season, or a critique of Odenkirk's dramatic acting, which I've been on the record in other precincts as enjoying as much as—as well as an extension of—his peerless work on Mr. Show, which as a wannabe wiseacre nineties child was (and remains) my favourite sketch-comedy program of all-time. To watch Odenkirk on Better Call Saul is to see an actor in his sweet spot between slickster shtick and a deeper consideration of human frailty, and watching Jimmy McGill's moral compass grow slowly demagnetized over four surprisingly robust seasons has been one of the modest but genuine pleasures of the decade. But that didn't make the sight of him in full period dress—including prop sideburns of the kind he wore regularly playing plummy, anachronistic cranks alongside David Cross—combined with his hearty delivery of the literarily faithful greeting "my little women!," any easier to process. (It wasn't nearly so weird when he showed up in Spielberg's The Post, because the context of '70s investigative journalism suits his rumpled, shirt-sleeves vibe entirely; ditto his bit part in Dolemite Is My Name as a sleazy movie producer.) Given the discourse that one of Gerwig's aims in redoing Little Women was to contemporize the material—a mandate reflected in the casting of so many lithe, meme-able young actors—it's possible that Odenkirk's appearance is ceremonial: a Gen-X figurehead as an acceptable avatar of patriarchy. Maybe, but I'm no less weirded out in the end. —AN
Best White Ribbon Joke: Non-Fiction
Best Force Awakens Joke: Non-Fiction
Best Reverse Shot: Marriage Story
During the big fight scene—which I happen to think is beautifully acted and directed, and is entirely plausible even though it doesn't need to be—there's one moment I can't shake: two quick reverse shots of Scarlett Johansson wordlessly responding to Adam Driver in the midst of one of his rants. He's hugely tall and undoubtedly intimidating, and Baumbach emphasizes his height and bearing by showing Johansson's head in profile, filling the frame, her neck craned completely upward, with a mix of dread, fear, and defiance. The sudden tightness of the frame and its pronounced lack of realism breaks all the scene's spatial rules, and reminded me of nothing less than silent montage, an almost impossible cutaway in the midst of an otherwise realistically dramatized conflict. It's a quick reminder that the slightest deviation from the norm, even in a "normie" movie about divorce, can make all the difference in the world. —MK
The Paul Giamatti Award for Overacting: Edward Norton in Motherless Brooklyn
Still haven't got over the terrifying experience of hearing Norton's imitation of Tourette Syndrome in the first two minutes of the movie and realizing there were two and a half hours to go.
Most Dubious Crosscutting: Queen & Slim
I'm still not entirely sure what director Melina Matsoukas, writer Lena Waithe, and editor Pete Beaudreau were thinking when they intercut a scene of the Bonnie-and-Clyde-esque heroes—they're not really antiheroes—physically consummating their attraction in the back seat of their car with a sequence in which a mechanic's young son pulls a gun on a police officer during a protest and is tragically shot to death. That Queen and Slim are somehow responsible for the child's killing? That their sex drive equals their death drive? That movies are more "kinetic" when there's just more stuff going on simultaneously? Any way you look at it—though looking away is the best option—it's a tasteless choice that triggered for me nothing less than Munich flashbacks. —MK
Most Felt Absence: Susie in 63 Up
Most Glaring Presence: Natasha Lyonne in Ad Astra
Premature Burial: The Dead Don't Die
Staggering into a near-empty Wednesday night show of The Dead Don't Die back in late June, a month after its mostly derided Cannes bow, I have to say that I wasn't expecting much. Having found the vampire-as-culture-vulture allegory of Only Lovers Left Alive only shallowly clever, the prospect of deadpan Jarmuschian zombies seemed potentially dire, as did the all-hands-on-deck stunt casting, including Bill Murray and Adam Driver as state troopers trying to maintain order in a world gone Romero. The movie opens on the pair's gently artificial mugging, but there's something weirdly muted about their repartee, a weariness underlined by Driver explaining that he's already read the film's script and knows it isn't going to end well. His remark transcends witty self-reflexivity and accesses a pessimism about current ecological and sociological realities which, strategically reduced to and attenuated as formula—not just wheezy horror-comedy formula, but also indie-comedy formula and auteur-comedy formula, manifested in the reliable presence of Tilda Swinton, Iggy Pop, Tom Waits, and Sara Driver—becomes all the more unsettling. It's not, pace claims of laziness by reviewers, that the filmmaker's heart isn't into The Dead Don't Die's scare-quoted one-liners and shambling visual gags, but rather that the understanding the director comes to and conveys is tragic indeed: that in the end, no artistic approach, from sly, Romero-ish metaphor (the zombies are drawn to specific consumer objects from their lives) to broad-strokes political shaming (i.e. the MAGA cap worn by Steve Buscemi's racist local), can serve to reverse our course. Even if somebody actually went and made The Movie That We Need Right Now, it wouldn't make an inch of difference. A short appearance by Larry Fessenden, a minor master of apocalyptic melancholy, indicates that Jarmusch has seen and understood The Last Winter: I think the two would make a fine midnight-movie double bill on the theme of how it feels as a species to be running out the clock. —AN
Most Gruesomely Offensive: Extremely Wicked, Shockingly Evil and Vile
From the outset, a film like Joe Berlinger's Extremely Wicked, Shockingly Evil and Vile is a risky endeavor. Its true-crime serial killer subject matter can easily fall into the trap of exploitation, or, at the very least, gross insensitivity, even in the most capable hands. Berlinger made it a point to stress that this film does not glamorize Bundy, and is instead a dire look at the ease with which anyone can be swayed by the manipulative enigma of the monsters who walk among us. Furthermore, Zac Efron, who in addition to playing Bundy also serves as executive producer, has noted that this film was made to honor his known and unknown victims. If that's the case, then the film fails on all fronts. If the intention was to show the intimate emotional violation of being horrifyingly hoodwinked by a romantic partner—as suggested by the film's source material, which uses the memoir of Bundy's long-time girlfriend and mother of his child Elizabeth Kloepfer—then why is she sidelined throughout? There are long gaps where Liz is literally absent from the picture; and the few scenes she's granted alone—a reprieve from the queasy sequences of their domestic bliss—offer her character no interiority. Berlinger at best presents her as a love-struck and pliable mark.
Alternatively, if the director wanted to assemble a cautionary tale about the pernicious psychology underpinning the charm offensives of psychopaths—and the particular bewitchment when those psychopaths are intelligent and attractive—he could've focused on Bundy's fan-girls and trial groupies as a microcosm of how our society's perverse fascination with infamy dovetails with our culture of cultish celebrity obsession. Yet instead of providing these searing indictments, the film unwittingly becomes the victim of its subject's calculated seduction; by centering Bundy throughout the story, and bearing witness to his maneuverings, the film seems almost impressed by his wits and rhetorical finesse, ignorant to its own problematic perpetuation of Bundy's elevated and aggrandized sense of self. The film's delusional notions of its own noble intentions are what's most strikingly offensive; it's not enough that it fools itself; it wants to fool us too. Likewise egregious is the film's confounding casting of Efron, whose buff physique and 'hunky' persona are not at all reflective of Bundy's thin frame and bookishness. The meta-dissonance of casting a pretty-boy A-lister is not only icky at best, but further reinforces Bundy's image as a slick ladies' man. (Billy Crudup would've likely been a much better fit for the role, as would Ben Whishaw, Jim Parsons, or Penn Badgley.) By the end of the film, we learn nothing new about Bundy or his victims; Berlinger provides neither a clinically unsparing examination of a monster's pathology in the vein of Mindhunter, nor does he explore the factors underpinning Bundy's grip on our collective psyche. There's so much psychological complexity to be mined; yet the film squanders its potential at every turn. —Demi Kampakis
But What About... Jobe'z World
The length of a snappy pre-Code B that doesn't overstay its welcome and leaves you wanting more, Michael M. Bilandic's thriller/satire is the year's other antic ode to New York City personalities, focused on a vice-driven shadow economy and set in a compressed time frame (in this case, one wild night). Shot by frequent Safdie brothers collaborator Sean Price Williams (who also acts), it captures the twinkling neon world of infinite possibility and deviation that is nocturnal downtown New York, in the anarchic spirit of After Hours and with some of the anxious melancholy of Light Sleeper. The plot—a bleach-blonde rollerblading drug dealer unwittingly sells a fatal dose to his favorite actor, becoming a wanted man—provides the scaffolding for Bilandic's eccentric, witty riffs on YouTube culture, amateur manga, actorly pretension, and his diamond-sharp feel for the varicolored outsize characters that haunt the city's less-visited crannies. With its dialogue, soundtrack, performances, and production design all tuned to the same insomniac tone, Jobe'z World boasts one of 2019's most unordinary and satisfying total visions. —JS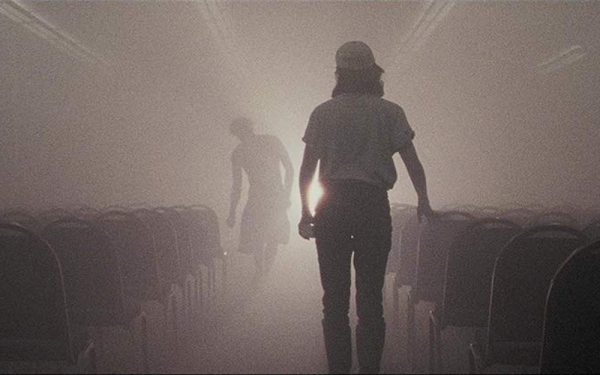 Invocation of My Demon Lover Award: Luz
Let's hear it for the Berlin-based Tilman Singer, whose feature debut is a genuine and worthwhile oddity: a legitimately minimalist horror movie that soars on the eternal and yet ever so rare verities of staging and acting. Drawing on the hypnagogic postmodernism of 21st-century buzz items like Beyond the Black Radio and The Neon Demon—movies styled visually, aurally and thematically around notions of circularity and drone—Luz is, for one thing, much cheaper, and leans into its student-movie origins with gusto. Singer and his fab DP Paul Saltz have eschewed cinematographic slickness for a textured 16mm presentation that, beyond its obviously retro-eighties connotations roots things in a scuzzy, tactile reality, all ugly, functional interiors and drab overhead fluorescents. A handsome psychiatrist's ill-fated meet cute in a Berlin bar with a woman harboring a dark secret sets up an occult tale about control and agency; when the good doctor reappears later in a police station to interrogate—and hypnotize—a young Chilean emigré (the brilliant Luana Velia) who's survived a car accident, the question of who is puppeteering whom becomes complex and creepy indeed. Largely set in a single room and staged as a performance-within-a-performance, including an onscreen audience of two bewildered police officers, Luz plays so skilfully with time, place, point of view, and the social and sexual politics of its chosen supernatural MacGuffin that the fact that it's not particularly scary (save for one amazing, entirely make-up based shock) or narratively coherent in the end scarcely matters. Nearly everything about Luz is chancy and experimental, and that's a good thing—as is the fleet 70-minute running time. —AN
Best Kiss: Pain and Glory
There was no more forcefully tender, persuasively sexy moment all year than the lovely make-out session that caps the extended—but not long enough—sequence in which the magnificent Antonio Banderas and Leonardo Sbaraglia, playing former lovers reconnecting after decades, share a late night catching up on their pasts. We know that Banderas's Salvador is a creatively blocked director, wracked with physical pain, and that seeing Sbaraglia's Federico, now married with children—and the subject of Salvador's newly opened memoir play—will trigger a host of difficult, poignant, backward-glancing emotions. Yet rather than play the scene for melodrama, Pedro Almodóvar lets his actors' quietly expressive eyes do the talking: Banderas's softly dulled twinkle of regret and longing, Sbaraglia's playful, sensual chanciness. They don't fall into bed together; the kiss is enough—a tender good-bye with an electric erotic charge. —MK
Best Ending(s):
Can we imagine a better way to wrap a cinematic decade than with a year that didn't simply serve as a high-water mark for international film but that also featured some of the most remarkable closing sequences in recent memory? Whether Joanna Hogg and Pedro Almodóvar opening their frames up to creative possibility in The Souvenir and Pain & Glory, or Mati Diop and Céline Sciamma locating defiance, resilience, and self-possession in the faces of their protagonists in Atlantics and Portrait of a Lady on Fire, or Bong Joon-ho bringing us back down to earth—or rather, below ground—in Parasite, an uncommon number of this year's best movies concluded with breathtaking, aesthetically impressive, and technically assured final images. Their power accrued not simply from their formal impressiveness but also from the way they provided a summative capstone on the films that preceded them. Each stirred something deep in the pit of my stomach—that strange, maddening, swoon-inducing feeling we call movie love. —CW